Page 5 - December 28, 1862 to March 10, 1863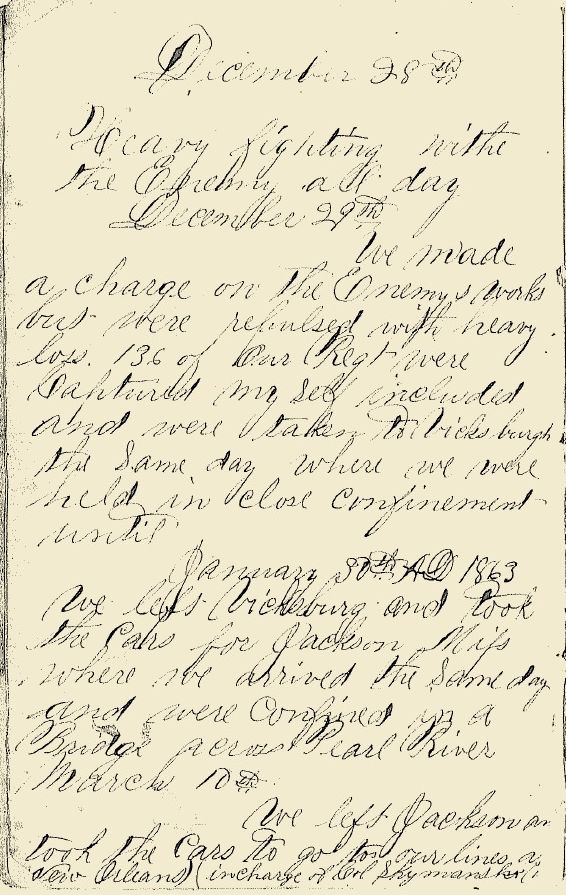 December 28th
Heavy fighting with the enemy all day.
December 29
We made a charge on the Enemy works but were repulsed with heavy loss. 136 of our Regt were captured my self included and were taken to Vicksburgh the same day where we were held in close confinement until...
January 30th AD 1863
we left Vicksburg and took the cars for Jackson, Miss where we arrived the same day and were confined in a Bridge across Pearl River
March 10th
We left Jackson and took the cars to go to our lines at New Orleans (in charge of Col. Shymanski
Page 6 - March 12 to May 1, 1863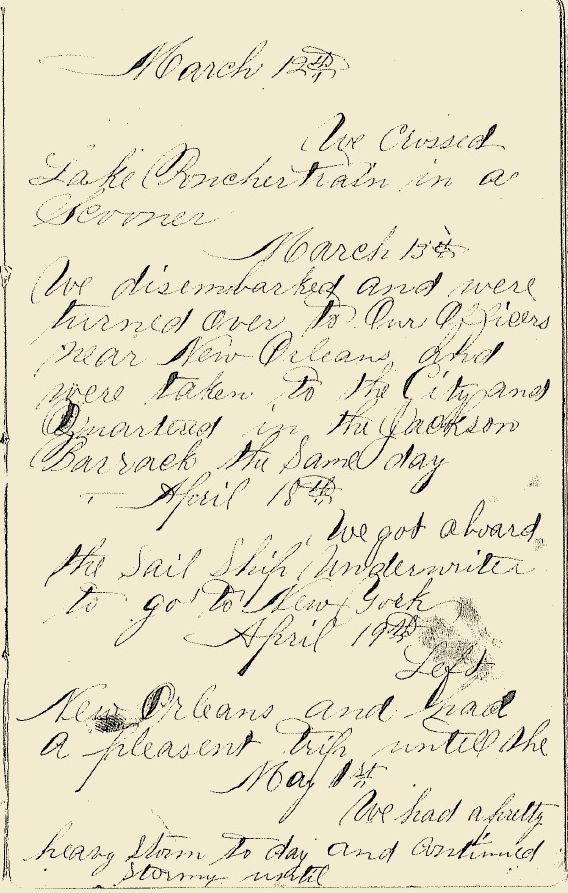 March 12th
We crossed Lake Ponchertrain in a Schooner.
March 13th
We disembarked and were turned over to Our Officers near New Orleans and were taken to the City and Quartered in the Jackson Barrack the same day.
April 18th
We got aboard the Sail Ship Underwriter to go to New York.
April 19th
Left New Orleans and had a pleasant trip untill the...
May 1st
We had a pretty heavy storm to day and continued stormy until ...