Page 3 - October 21 to November 13, 1862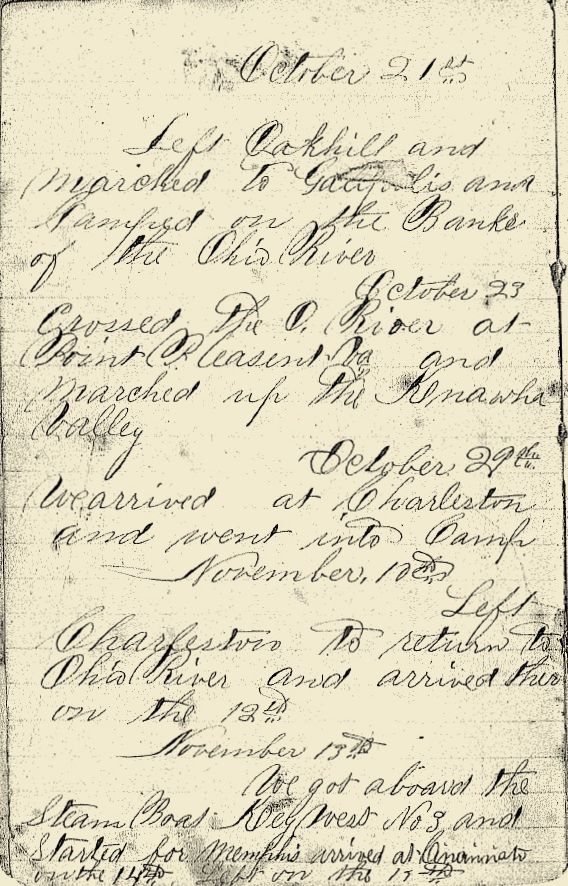 October 21st
Left Oakhill and marched to Galipolis and camped on the Banks of the Ohio River.
October 23
Crossed The O. River at Point Pleasant, Va and marched up the Kenawha Valley.
October 29th
We arrived at Charleston and went into Camp.
November 10th
Left Charleston to return to Ohio River and arrived their on the 12th.
November 13th
We got aboard the Steam Boat Key West No 3 and started for Memphis arrived at Cincinnati on the 14th. Left on the 17th.
Page 4 - November 13 to December 27, 1862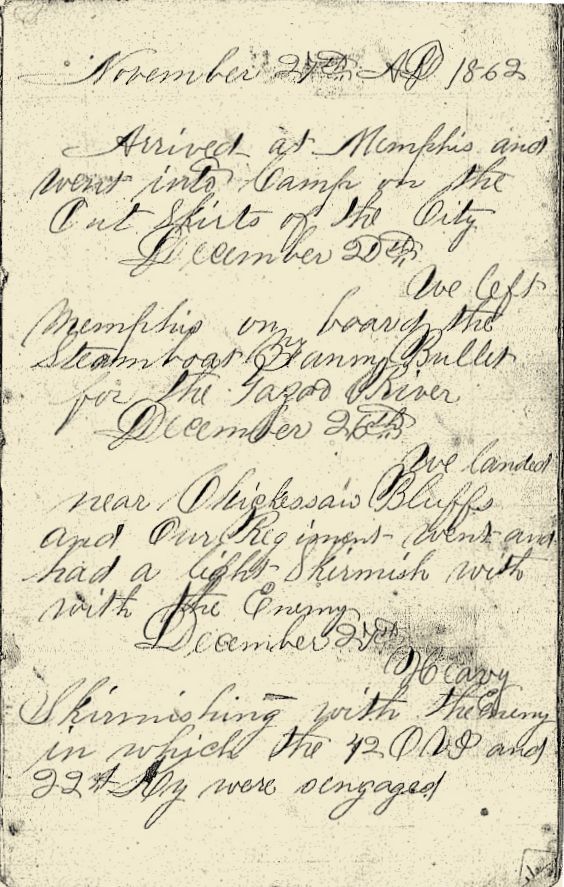 November 27th A. D. 1862
Arrived at Memphis and went into camp on the Out Skirts of the City.
December 20th
We left Memphis on board the Steamboat Fanny Bullet for the Yazoo River.
December 26th
We landed near Chickasaw Bluffs and Our Regiment went and had a light Skirmish with the enemy.
December 27th
Heavy Skirmishing with the enemy in which the 42 OVI and 22nd Ky were engaged.