Page 7 - May 10 to May 14, 1863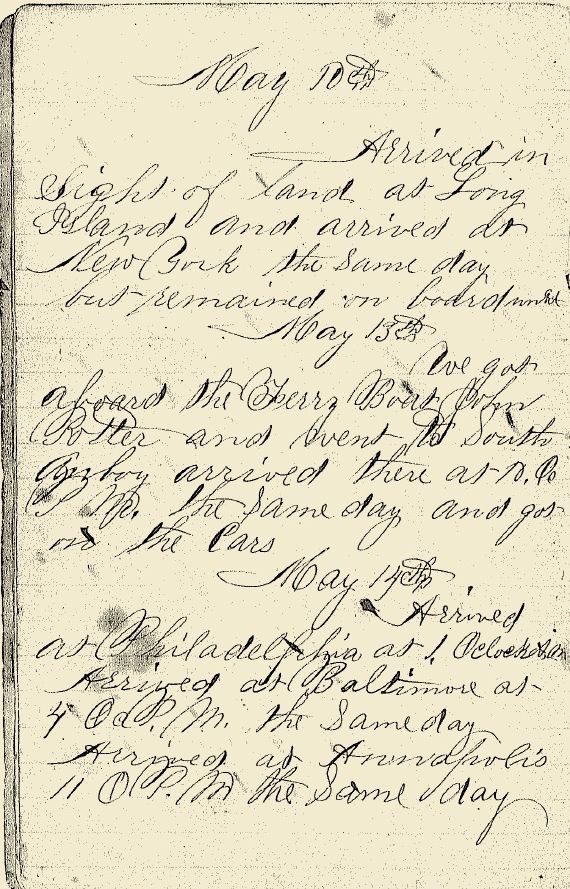 May 10th
Arrived in Sight of land at Long Island and arrived at New York the same day but remained on board until...
May 13th
We got aboard the Ferry Boat John Potter and went to South Amboy arrived there at 10 Oc. P.M. the same day and got on the cars.
May 14th
Arrived at Philadelphia at 1 Oclock AM, Arrived at Baltimore at 4 Oc, P.M. the same day. Arrived at Annapolis 11 O P.M. the same day.
Page 8 - May 15 to May 20, 1863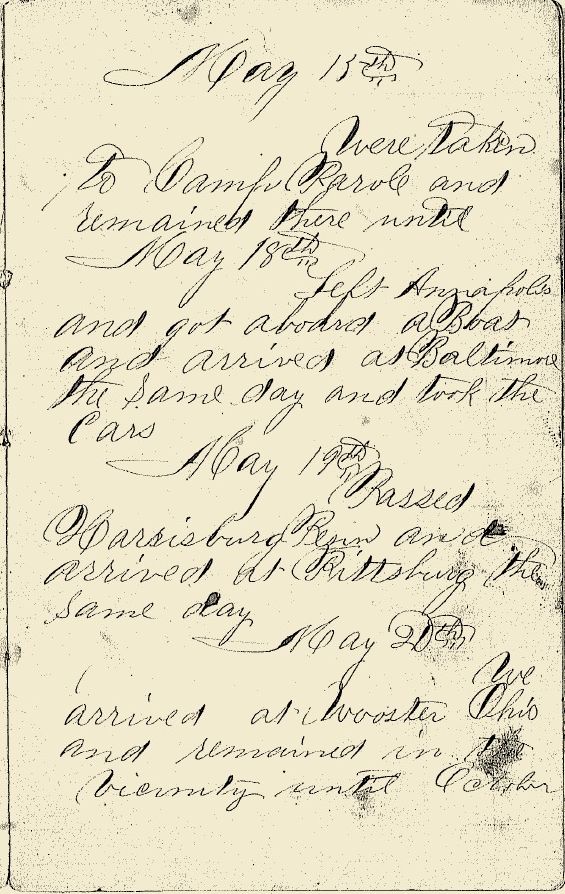 May 15th
Were taken to Camp Parole and remained there until...
May 18th
Left Annapolis and got aboard a Boat and arrived at Baltimore the same day and took the cars
May 19th
Passed Harrisburg Penn. and arrived at Pittsburg the same day.
May 20th
We arrived at Wooster Ohio and remained in the vicinity until October.