Web Author's Notes:
Website contributor H. Arlan Heiser provided images of the diary kept by his great grandfather
Sgt. John Caskey Hall, Co. C
. Along with many other contributions from Mr. Heiser, this website is extremely grateful to him for sharing his ancestor's diary, giving us another glimpse into the activities of the 16th Ohio and the people and times of the Civil War.
The page below appears between the normal diary pages and is a list of food and miscellaneous notes.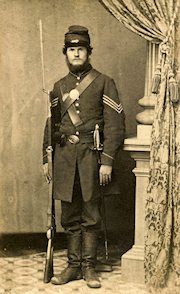 Page 41 - List of Food and Miscellaneous Notes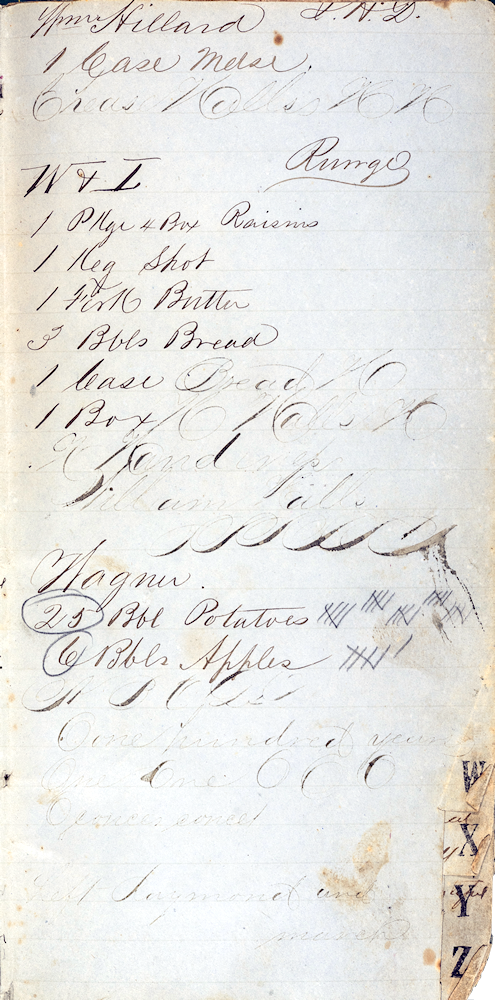 Wm Hillard
1 Case Mdse (?)
Chease (?) Halls H H
W & I
1 Pkge 4 Box Raisins
1 Keg Shot
1 (?) Butter
3 Bbls Bread
1 Case Bread
1 Box (?) Halls
(?)
William Halls
OOOOOOOOOO
Wagner
25 Bbls Potatoes
6 Bbls Applies
(?)
One Hundred Years
One One O O O

Left Raymond and

march