THE MARCH SOUTH
At 8:00 a.m. the 16th Ohio arises and, leaving Company I behind as a guard, again sets out on its march, heading south, over "miserably bad" roads. The regiment accomplished 15 miles and set up their camp along the road. Cpl. Theodore Wolbach states:
Leaving London, February 10, we turn our steps southward over a hilly country. The boys now thoroughly broken in to marching done less straggling but pressed steadily forward with that long swinging step that soldiers in active service so readily adopt. Early in the evening our train being up we pitched tents in a large cleared space about twenty rods east of the main road. Camp guard with very strict instructions was established, but when the shades of night had settled over the camp some enterprising boys began to slip through the lines and sweep the surrounding country for such supplies as the regimental commissary could not afford and soon successful parties began to return with poultry.
---
Period map showing the approximate route of the 16th Ohio on its march from London, Kentucky, to a campsite north of Barbourville, Kentucky.
image from Library of Congress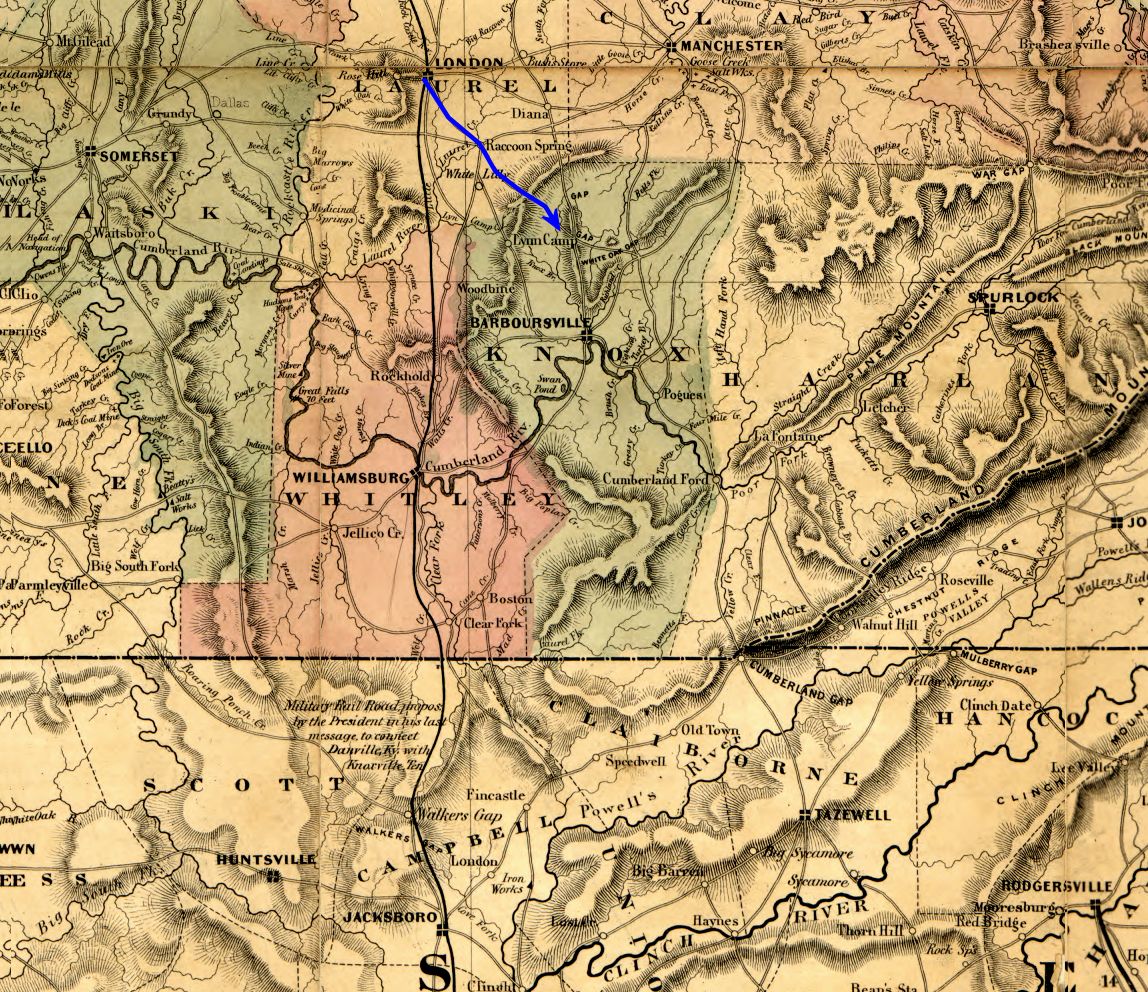 ---
modern day map showing the approximate route of the 16th Ohio on its march from London, Kentucky, to a campsite north of Barbourville, Kentucky