SOUTH TOWARD CUMBERLAND GAP
Today, the 16th Ohio marched another 11 miles and, according to Pvt. Peter Perrine, Company C, endured a "snowstorm". Other records say the snow occurred the day before.
Records are sketchy about these few days. Cpl. Theodore Wolbach mentions "Leaving Barboursville to the right ..." which is the only reference to that city and the possible location of the regiment's campsite on the night of February 10, 1862.
---
Period map showing the approximate route of the 16th Ohio on its march from a campsite north of Barbourville to near Barbourville, Kentucky.
image from Library of Congress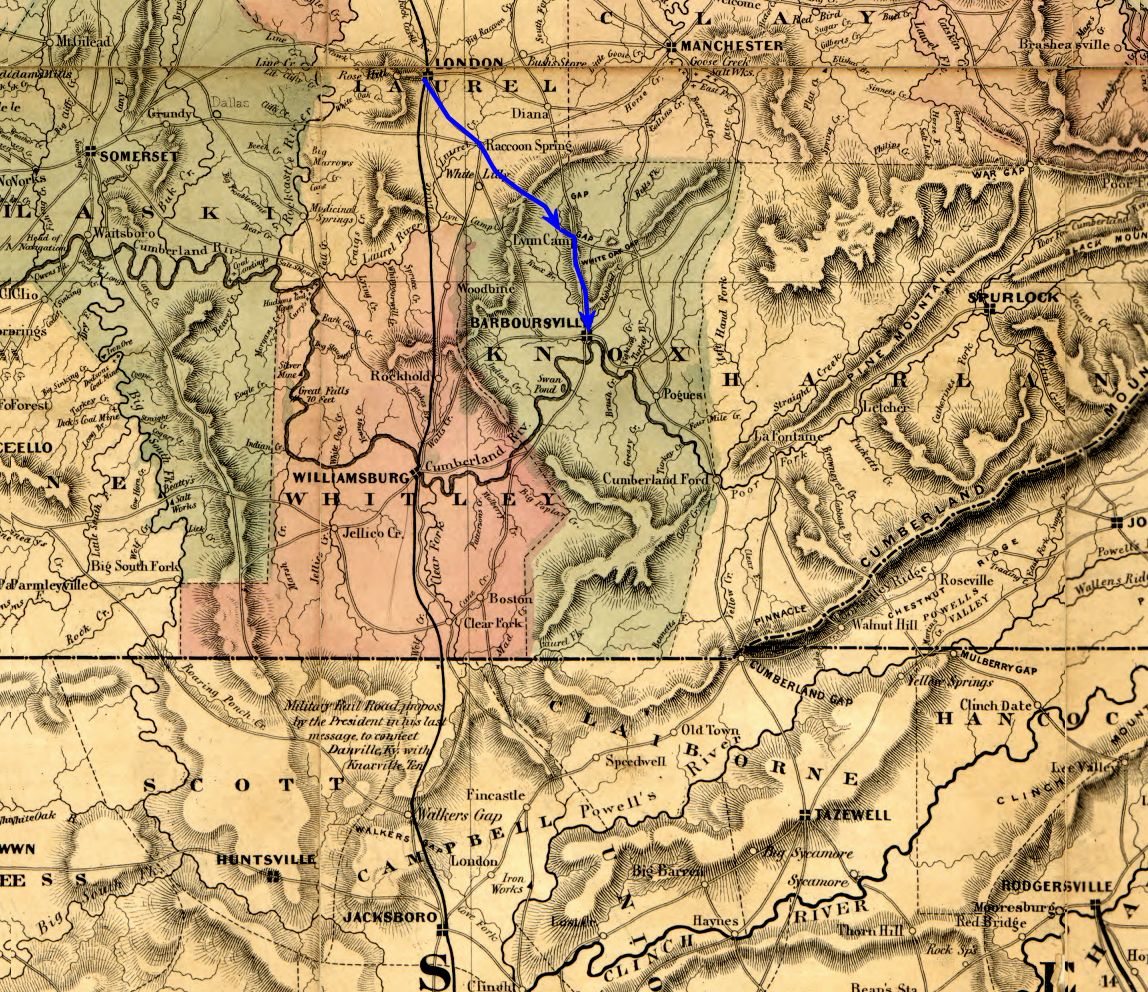 ---
modern day map showing the approximate route of the 16th Ohio on its march from a campsite north of Barbourville to near Barbourville, Kentucky