THE REGIMENT JOINS A BRIGADE
Having arrived at a campsite 1/2 mile west of London, Kentucky, the evening before, the 16th Ohio now rested. The regiment's supply wagons arrived in the evening.
At this time the regiment learned they would become part of a brigade in the Army of the Ohio, lead by General Samuel Carter, a Tennessean. This initial organization was designated the 12th Brigade, 1st Division, Army of the Ohio. Cpl. Theodore Wolbach states:
Gen. Carter, with three regiments of infantry, the 1st and 2d Tenn. And 49th Ind., was here waiting for us to join him and become a part of his brigade. Now, a new epoch of our history opened from this forth; we no longer operated independently. Gen. Carter, our first Brigade Commander was a Tennessean. In stature a little above the medium; eyes, hair and whiskers dark; in mien retired, or the word quiet might express it better, but quick to decide and resolute. He made a decision in our behalf that the boys ever afterward gratefully remembered. He ordered the carrying of knapsacks on camp-guard continued. From that time forth the men of the 16th looked upon General Carter as a benefactor.
---
photo of London, Kentucky, 1875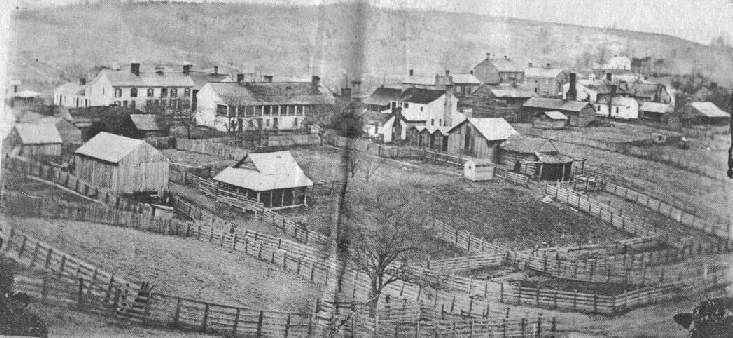 ---
Brigadier General Samuel Perry
Powhatan
Carter
commanding 12th Brigade, 1st Division, Army of the Ohio 49th Indiana, 7th (f. 3rd) Kentucky, 1st Tennessee, 2nd Tennessee, 16th Ohio