BACK TO CIVILIZATION
Today the 16th Ohio awoke from their forest campsite and began their day's march at 9:00 am. Though only eight miles to London, Kentucky, it took most of the day due to the terrible road conditions. They arrived at London in the evening and camped in a meadow about 1/2 mile west of the town. The soldiers had to sleep in the open as their supply wagons were left far behind, moving slowly over the rough, muddy roads.
Some of the troops, apparently, did not stay with the regiment back at Sublimity Springs. Cpl. Theodore Wolbach mentions:
...in consequence of the delay [from the full regiment unable to cross the flooding Rockcastle River at Sublimity Springs] many more straggled ahead, and when the regiment reached the east bank of the river some of the boys were twelve miles beyond toward London, waiting for the command to come up. As the Colonel [DeCourcy], accompanied by Major Kershner, preceded the main body, he found these isolated squads in detail; deeply angered at this breach of discipline he done some loud scolding in a not very choice language. The most advanced of the stragglers, a party of three, had taken up their quarters in an old log school-house; these fellows had been lucky enough to kill a hog on the 6th...
---
period map showing approximate route of the 16th Ohio marching on to London, Kentucky
image from Library of Congress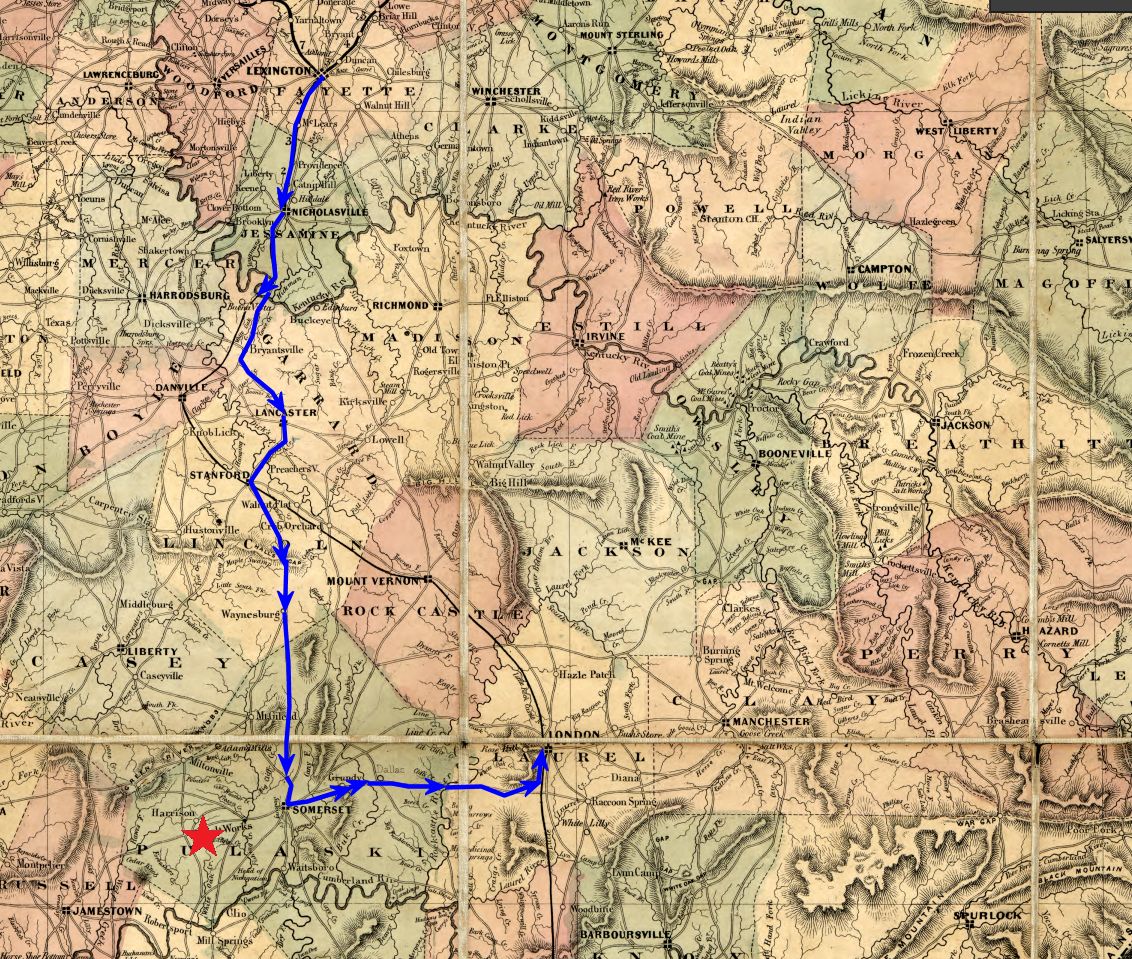 ---
modern day map showing approximate route of the 16th Ohio marching on to London, Kentucky