ROCKCASTLE RIVER AND SUBLIMITY SPRINGS
The regiment marched 11 miles, today, through Kentucky's wilderness and arrived at a former summer resort named Sublimity Springs. The resort was nestled on the hills along the Rockcastle River and included a gristmill, sawmill and large hotel. The soldiers found quarters in the several buildings scattered about the property. More from Cpl. Wolbach:
February 2d we reached the summer resort of Sublimity Springs, on the Rock Castle River. The river is appropriately named, for many miles it wends its way through a deep canon, whose precipitous sides towering hundreds of feet skyward, in many places, present a striking resemblance to ruined castles. Here and there streamlets had furrowed its rocky sides, as they fretted and dashed on their way to the river below.
---
period map showing approximate route of the 16th Ohio marching to Sublimity Springs, Kentucky
image from Library of Congress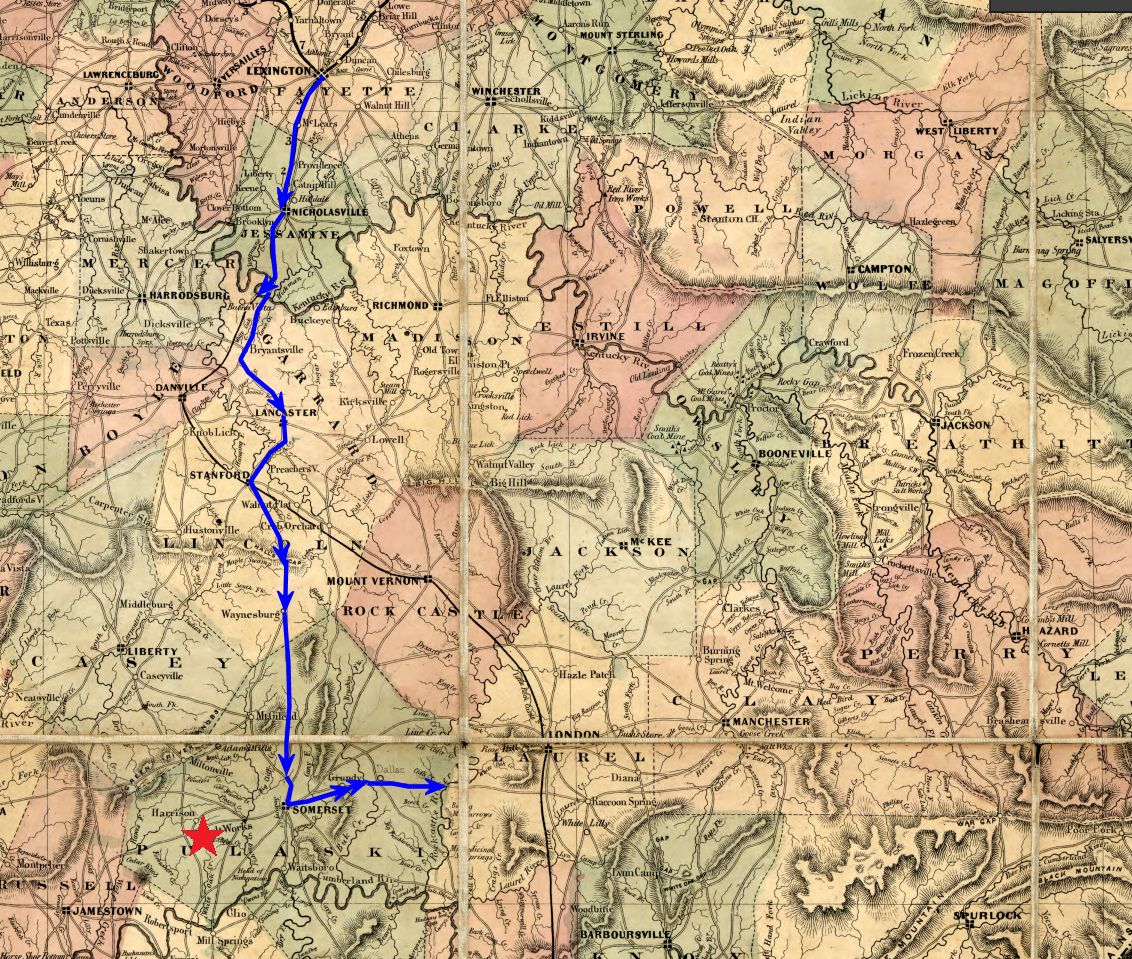 ---
modern day map showing a very approximated route of the 16th Ohio from its camp at Buck Creek to Sublimity Springs, Kentucky