A SHORT MARCH TO BUCK CREEK
On this day the regiment's supply train arrived and they moved just two miles further east, crossed over Buck Creek and made camp on its east bank. More from Cpl. Wolbach:
(Today) the teams came up and the regiment moved two miles further on, to Buck Creek. Capt. Wetmore, with his 9th Ohio Battery, here joined us, they were fresh from the Mill Springs battle and had two of the captured guns with them.
---
period map showing approximate route of the 16th Ohio moving two miles east to Buck Creek, Kentucky
image from Library of Congress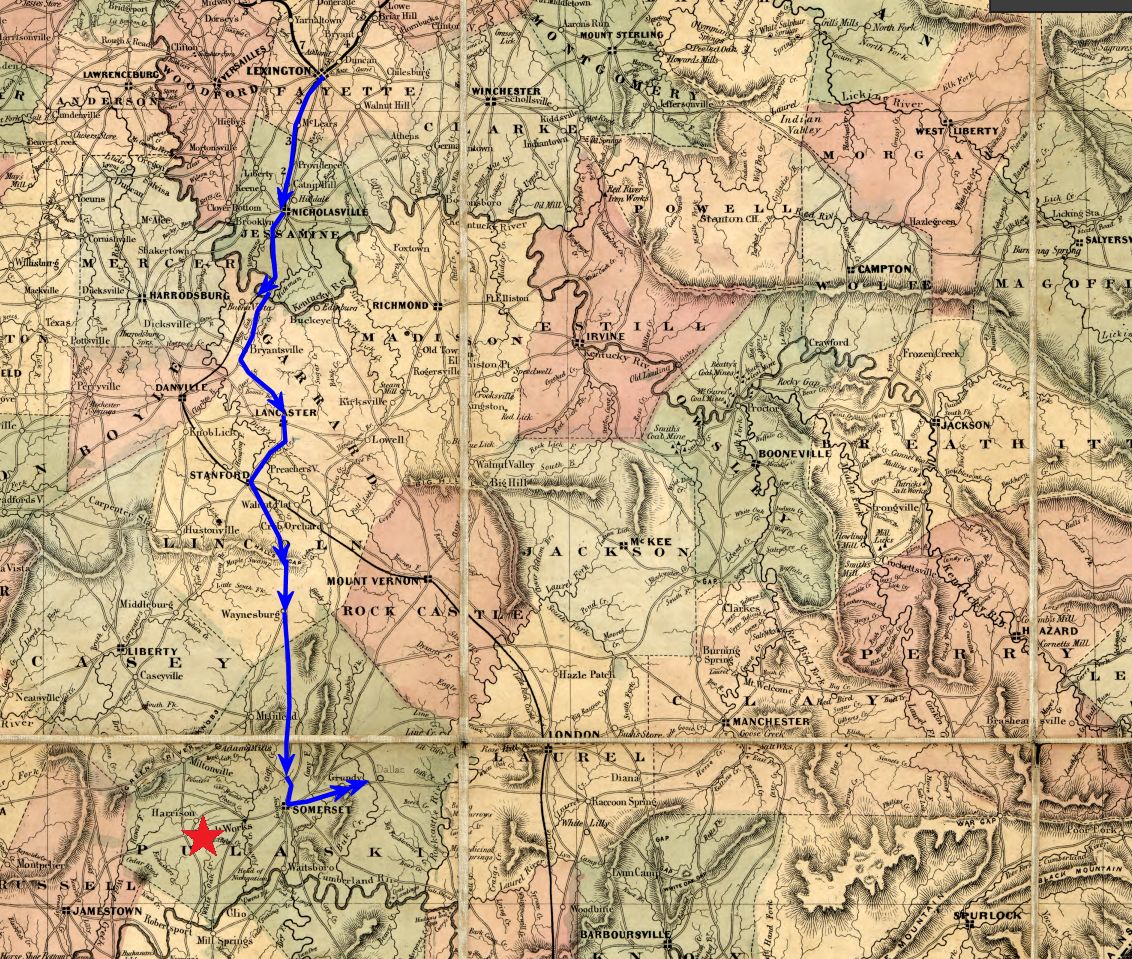 ---
modern day map showing a very approximated route of the 16th Ohio from its camp above Somerset to the east bank of Buck's Creek, Kentucky