MOVING AGAIN - ON TO NICHOLASVILLE
On this day the 16th Ohio left Camp Clay, at Lexington, Kentucky, and marched 12 miles south to Nicholasville, arriving in the early evening. The regiment camped for the night around the train depot, northwest of town, and acted to guard ammunition destined for General George H. Thomas' army at nearby Somerset. Cpl. Wolbach goes on to say:
Early in the evening we reached the outskirts of Nicholasville depot to guard ammunition destined for Gen. Thomas' army at Somerset. Government teams not being available just then, citizens were hired with their teams to haul the ammunition through. The detail remained with it until it was delivered safely to the proper officers at Somerset.
---
period map showing approximate route of the 16th Ohio from Camp Clay, Lexington, Kentucky and to Nicholasville, Kentucky
image from Library of Congress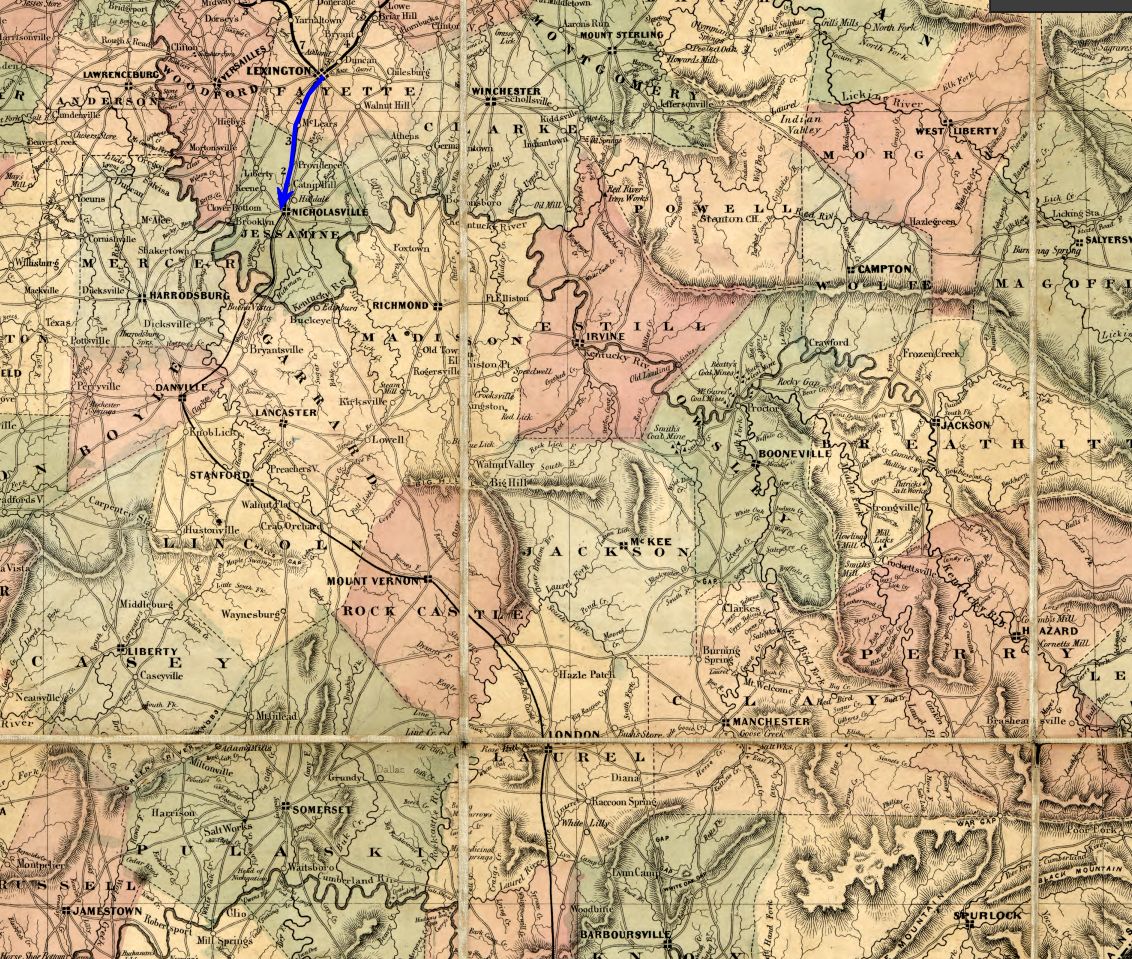 ---
modern day map of the approximate route taken by the 16th Ohio on their march from Camp Clay, Lexington, Kentucky to the train depot at Nicholasville, Kentucky