CAMP IN THE WAR ZONE
The 16th Ohio, now deep into the war zone, would spend another four weeks at Camp Clay, near Lexington, Kentucky, before being committed to a military operation. Camp Clay was established on the city's horse trotting grounds, just outside the southeast city limits. The soldiers enjoyed the appreciation and good treatment of the loyal, local citizens. Cpl. Wolbach states:
Loyal people of the city sent their colored servants with hot coffee and other refreshments for us, which of course were highly enjoyed by us. Our tents soon arrived and in a short time we were again settled down to regular camp-life. ... This encampment was known as Camp Clay, named, I suppose, in honor of the illustrious Henry Clay, whose remains rest here in the cemetery, beneath a lofty monument that is surmounted by a full figure statue of the honored Statesman.
During this time the men received their first issue of ammunition as well as more intense target practice and were frequently made to march around carrying up to 70 pounds of equipment, thus preparing them for the true hardships of the military campaigns to come.
Cpl. Wolbach goes on to describe life at Camp Clay:
The pastimes of camp, aside from regular duty, were varied. Cards, checkers, and other games, wrestling, jumping, running, boxing and sometimes a squad of boys formed and danced a quadrille to the music of a feeble voiced violin. There were plenty of good singers in the regiment, and it was not unfrequent [sic], during those winter evenings, from dark until taps, to hear them indulge in vocal music. The variety was sometimes amusing. A number of voices in one tent doing full justice to some good old Methodist hymn, and perhaps not far away in another tent clamorous voices applauding a Bob Ridley solo, outcroppings of inborn tastes.
---
1871 map of Lexington, Kentucky, looking south. The red start identifies location of Camp Clay at the intersection of Rose and Maxwell Streets
image from Library of Congress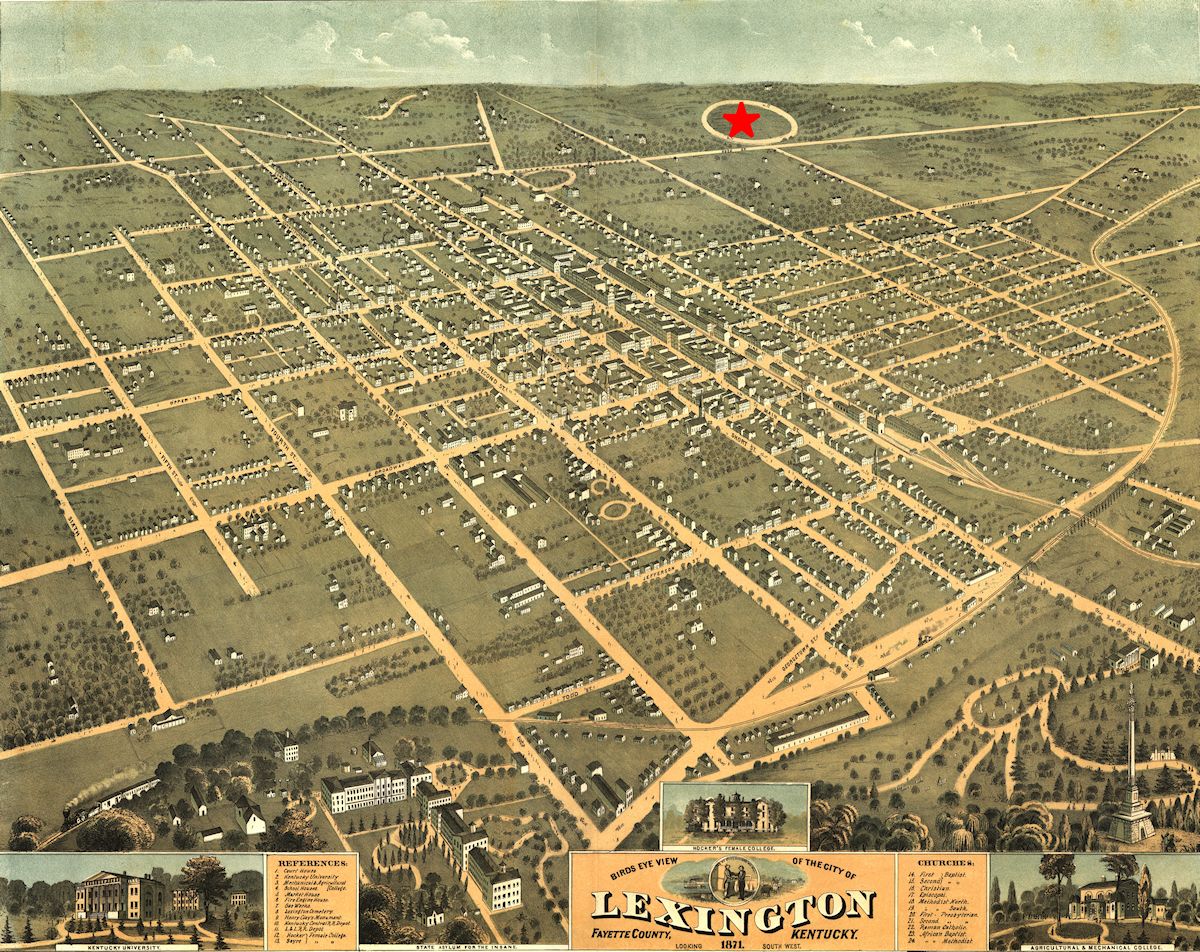 ---
an 1861 map of Lexington, Kentucky, showing the location of Camp Clay
image from Library of Congress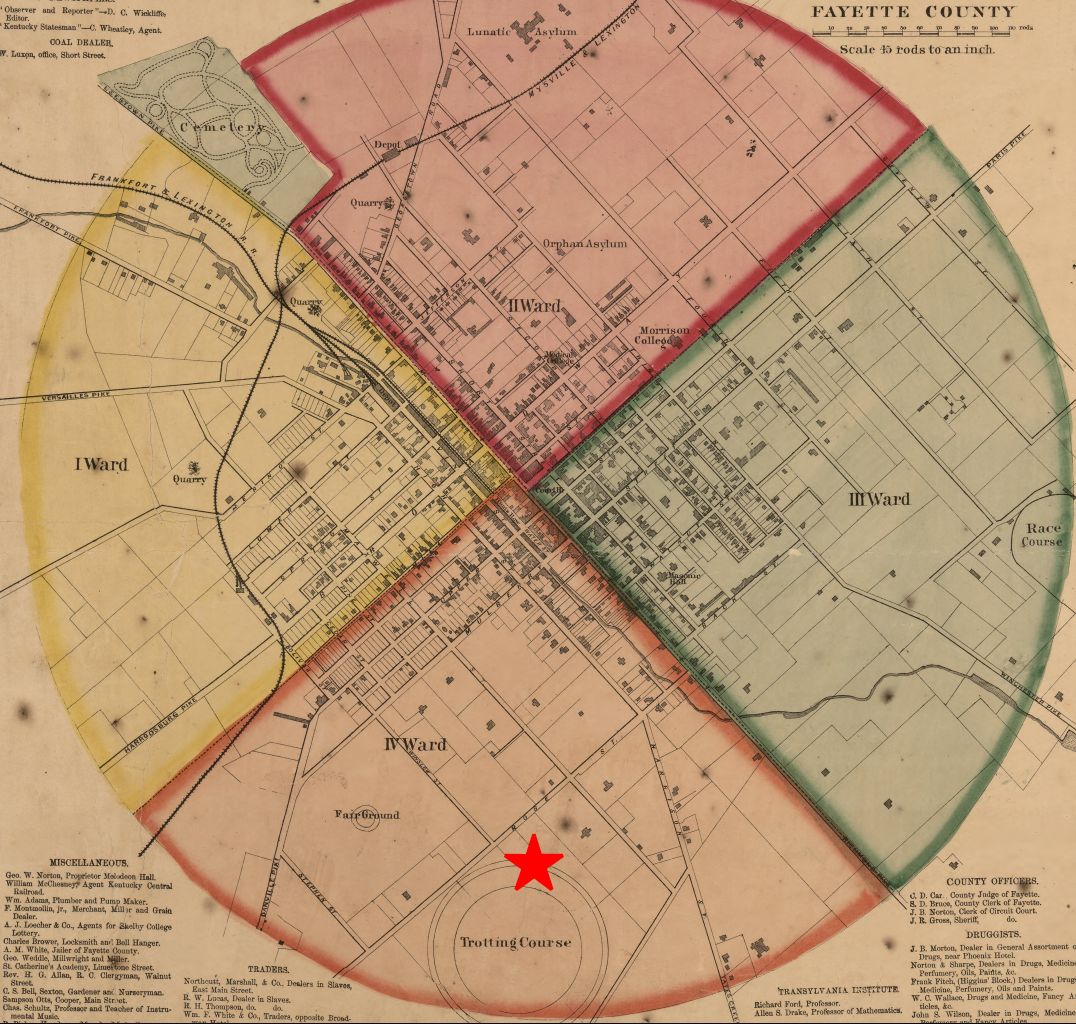 ---
modern day map of Lexington, Kentucky, showing the approximate location of Camp Clay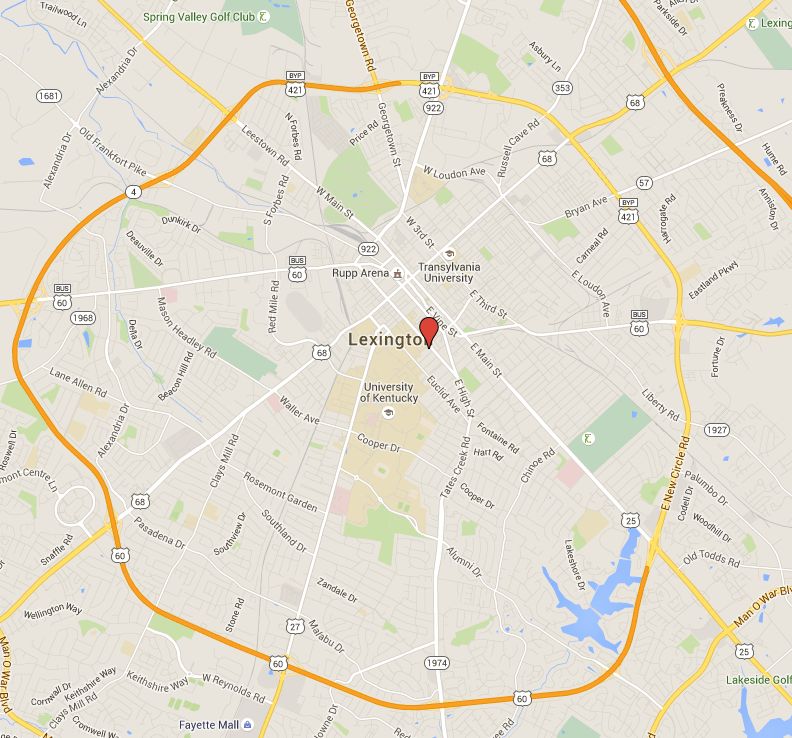 ---
image of downtown Lexington, Kentucky, believed to be shortly before the Civil War
image from Library of Congress