INTO ENEMY TERRITORY
On this day the regiment departed Camp Dennison, taking a short train ride of 16 miles into the city of Cincinnati. The troops marched through the city and boarded ferries that took them across the Ohio river to Covington, Kentucky. Cpl. Wolbach states:
We were now within the borders of a State where an armed enemy held a large number of strong, strategical, and well fortified positions. We felt that we were a part of the force that was assembling to penetrate and break that line, that had the audacity to advance and establish itself on the soil of a State that had declined to secede, and a majority of whose sons were rallying to the national standard. We have crossed the rubicon in the full panoply of war--
The men were then marched through the streets of Convington to the train depot where they were loaded onto cattle cars and began their journey south. The 95 mile ride would take all night, arriving in Lexington, Kentucky, in the early morning of December 18, 1862.
Upon arriving at Lexington, the regiment marched about a half hour to the trotting ground, southeast of the city and just outside its limits. Here, Camp Clay had been established within the wooden-fenced grounds and, here, the regiment would again go into camp.
---
period map of Cincinnati, Ohio, showing the probable route taken by the 16th Ohio on the Little Miami Railroad from Camp Dennison to the depot in Cincinnati (red star)
map from Library of Congress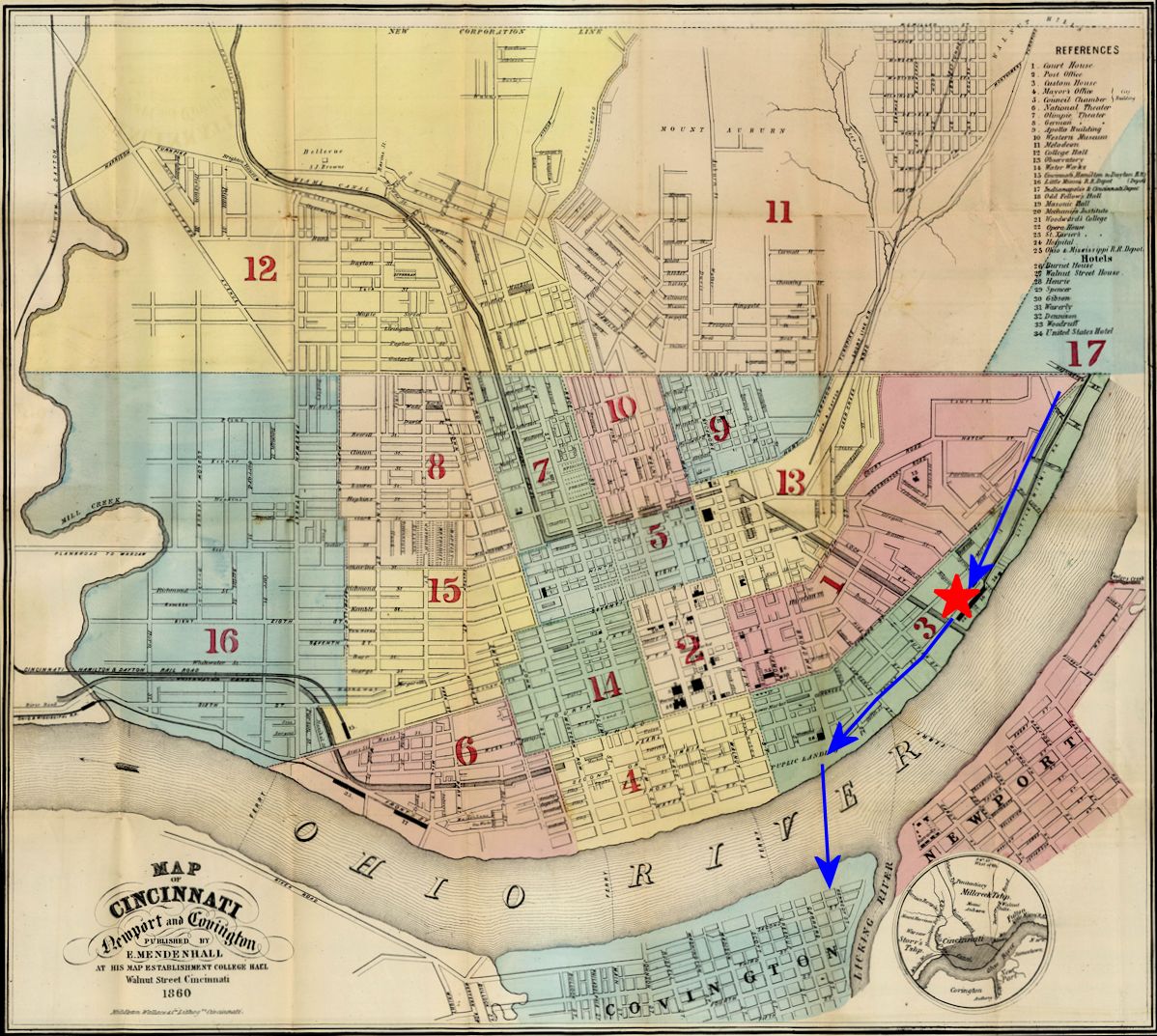 ---
period map of Kentucky showing the approximate route of the 16th Ohio on the train from Covington to Lexington, Kentucky, on December 17 and 18, 1861
map from Library of Congress