FINAL PREPARATIONS
During their time at Camp Dennison, near Cincinnati, Ohio, the regiment continued to train, sharpening their marching and tactical skills and receive the clothing and equipment they would need to soldier against the enemy, including new dress suits and overcoats and 70 calibre muskets. On December 14 the regiment received its marching orders. Now having been trained and drilled for three months the men were ready for battle. They were headed for Kentucky where Union forces were attempting to stop Confederate advances. About these days Cpl. Wolbach tell us:
Plenty of drill and guard duty in heavy marching order, we boys began to realize here more fully the gigantic preparation going on to re-enthrone law and order in the slave states. Volunteers had been sent here, and organized and gone to the seat of action. Every day or two, troops passed through southward. Our time to go was approaching, officers and men were impatient to move...
---
Drawings of Camp Dennison, 16 miles northeast of Cincinnati, Ohio, where many Ohio troops trained and from where they embarked to war.
Images from Library of Congress. Images are scaled. Copy and paste to your computer to view at higher resolution.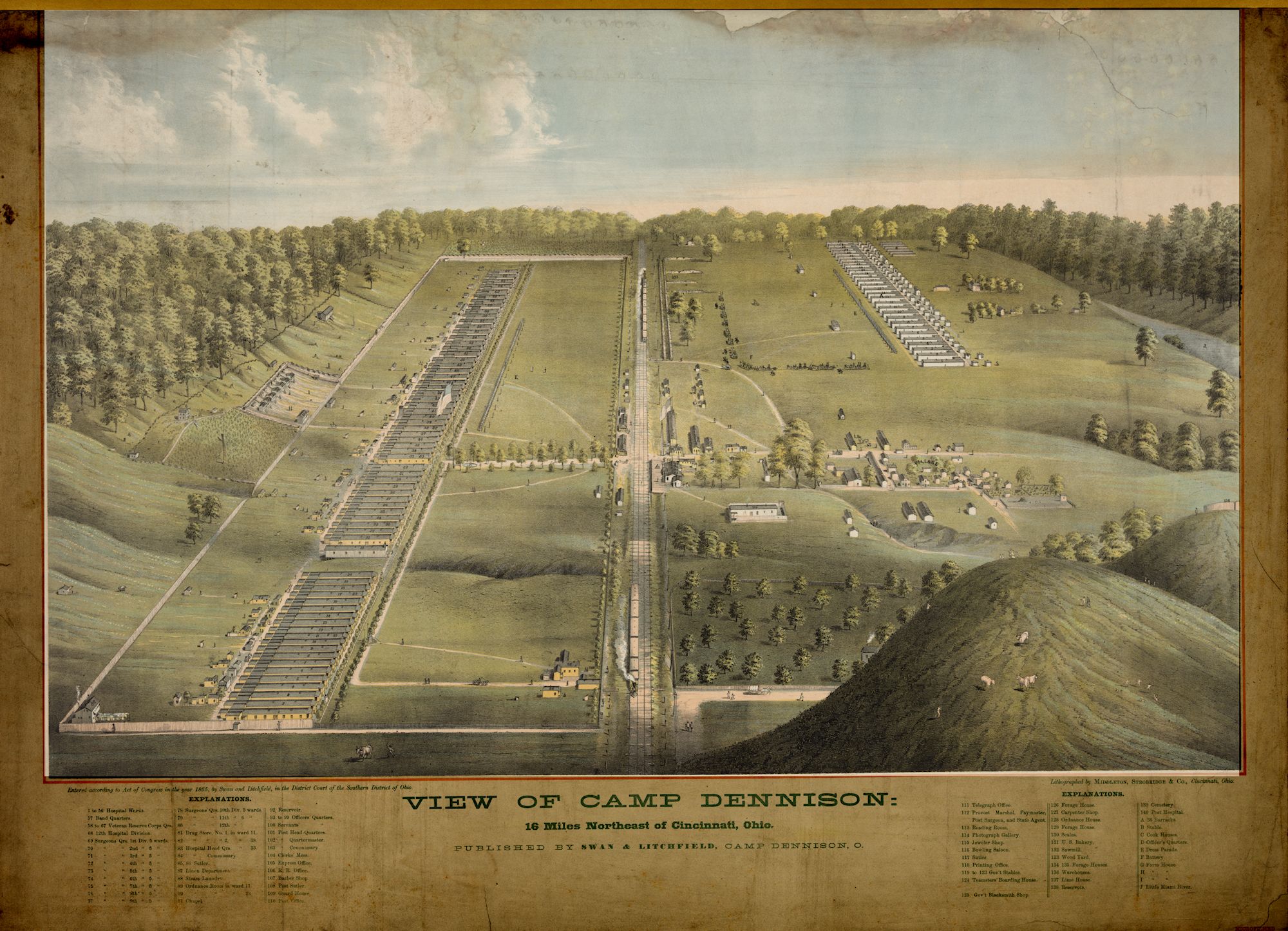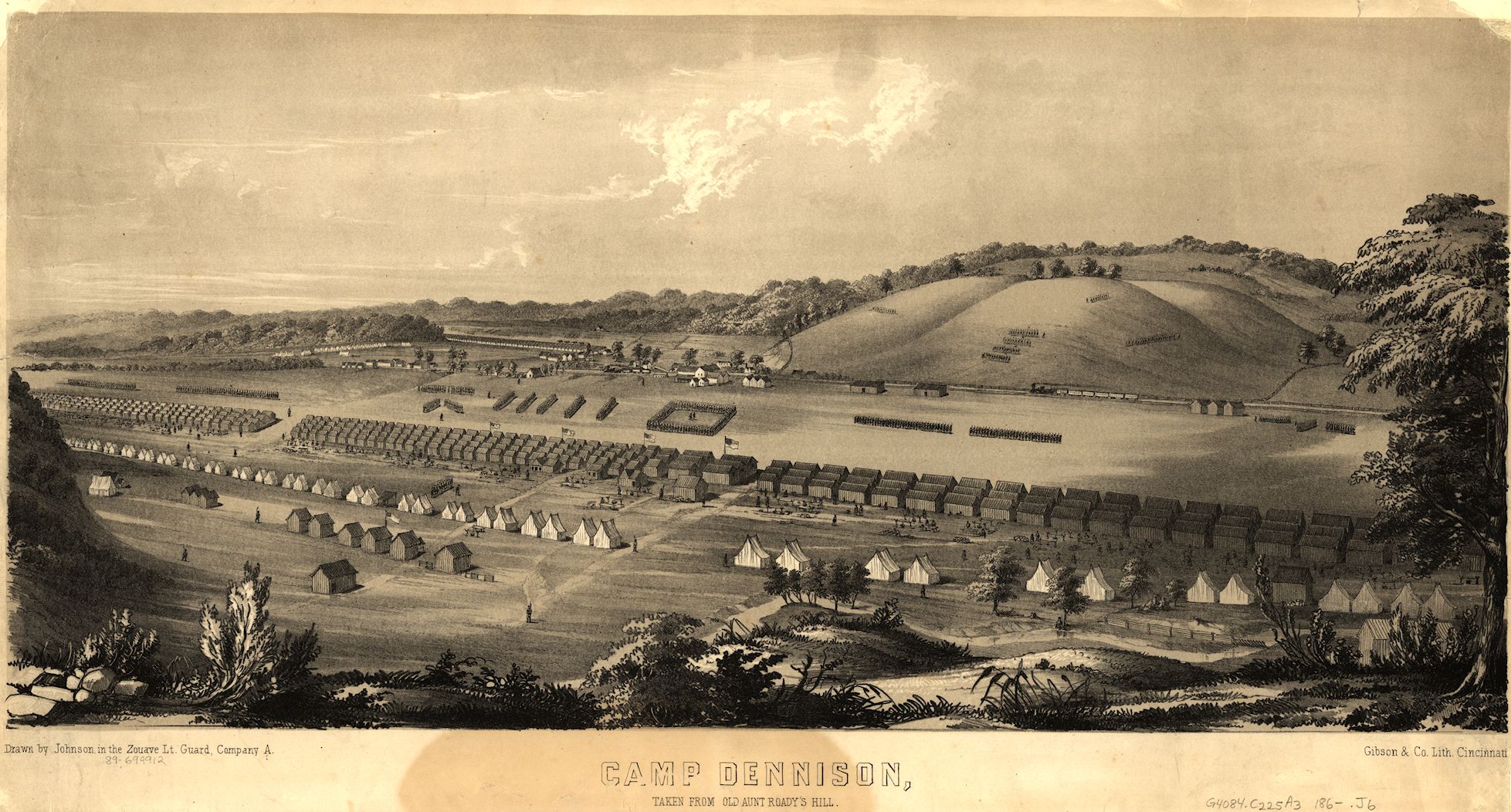 ---
Modern day map showing the location of Wooster and Camp Dennison, Ohio (red pins)