Page 9 - October 20 to November 2, 1863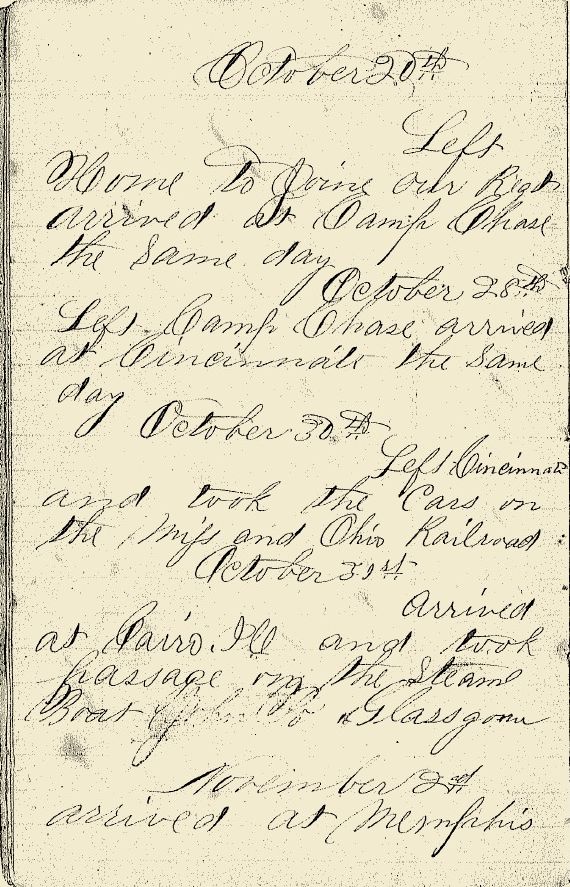 October 20th
Left Home to join our Regt. arrived at Camp Chase the same day.
October 28th
Left Camp Chase arrived at Cincinnati the same day.
October 30th
Left Cincinnati and took the cars on the Miss and Ohio Railroad.
October 31st
Arrived at Cairo, Ill and took passage on the Steam Boat John P(?) Glassgow
November 2nd
arrived at Memphis
Page 10 - November 5 to November 22, 1863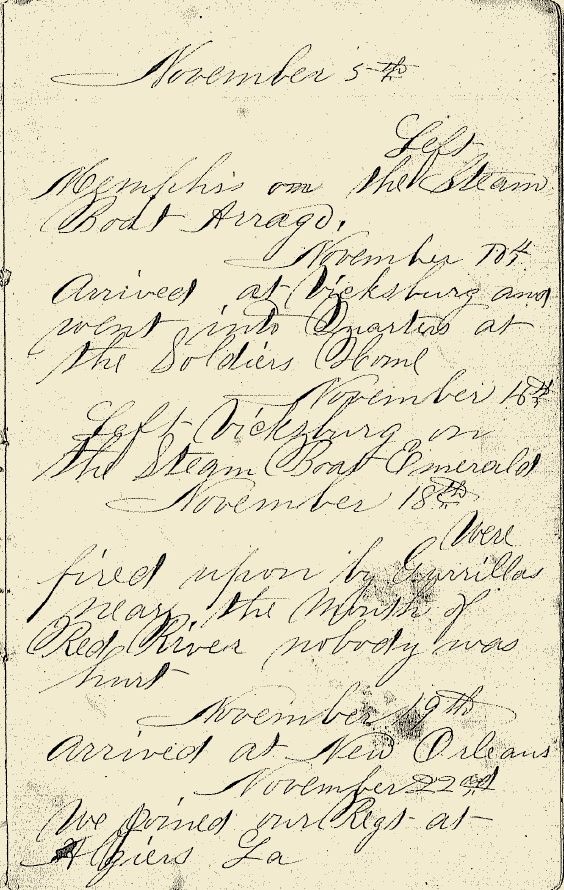 November 5th
Left Memphis on the Steam Boat Steamship Arago
November 10th
Arrived at Vicksburg and went into Quarters at the Soldier's Home.
November 16th
Left Vicksburg on the Steam Boat Emerald.
November 18th
Were fired upon by Gurillas near the mouth of Red River nobody was hurt.
November 19th

Arrived at New Orleans.
November 22nd
We joined our Regt at Algiers, La.