Page 1 - Title Page
Peter Shelly
Wooster, Wayne Co.,
Ohio
Pr.
Company C 114 Regt. OVI
Page 2 - September 3 to October 17, 1862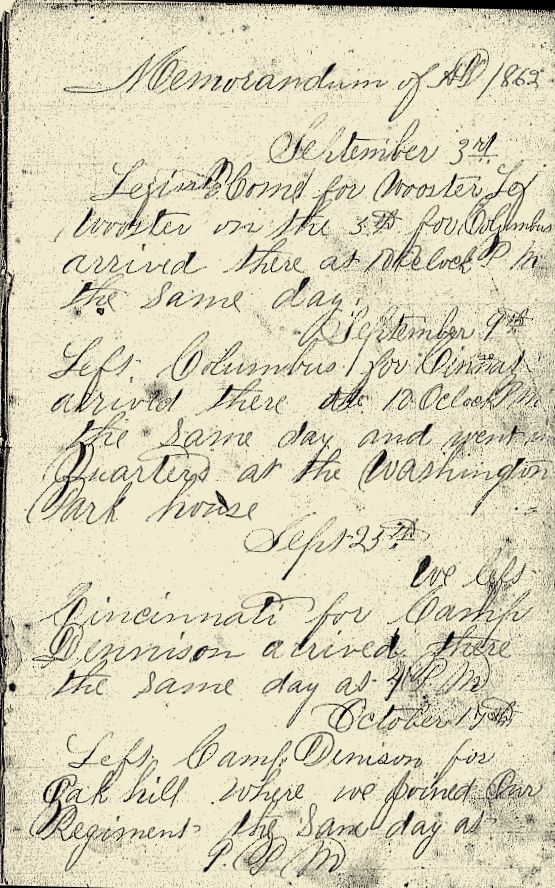 Memorandum of Sept. 1862
September 3rd
Left home for Wooster. Left Wooster on the 5th for Columbus arrived there at 10 Oclock P.M. the same day.
September 9th
Left Columbus for Cincinnati arrived there 10 Oclock P.M. the same day and went into Quarters at the Washington Park house.
September 25th
We left Cincinnati for Camp Dennison arrived there the same day at 4 P.M.
October 17th
Left Camp Dennison for Oak hill where we found our regiment the same day at 1 P.M.