Images from the
Nineteenth Regimental Reunion
16th Ohio Volunteer Infantry
Millersburg, Ohio
September 19-20, 1894
Web Author's Notes:
The first three images, below, are of the Holmes County Courthouse, built 1884 to 1886.
16th OVI soldiers posing for reunion photo, September 19 or 20, 1894. Photograph taken by Theodore D. Wolbach, former Corporal in Company E and, along with becoming a noted photographer and mayor of Wadsworth, Ohio, composed the entire history of the three-year 16th Ohio, publishing the work in a series of newspaper articles in 1881 and 1882. See Wolbach's excellent history Camp & Field: The Old 16th Ohio.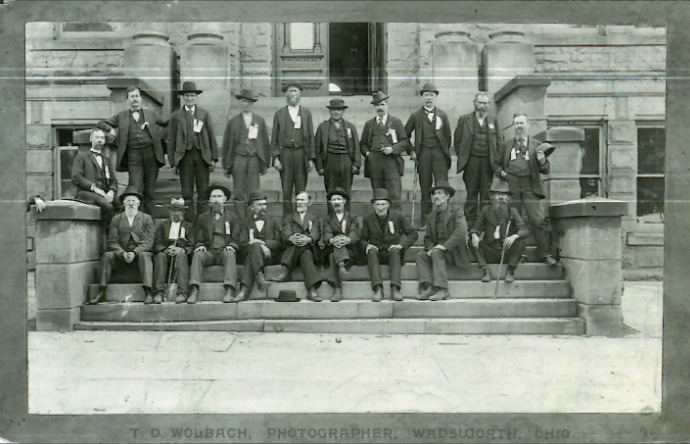 Compare the modern day photo of Holmes County Courthouse, below, with 16th OVI 19th Reunion photo, above. It is believed to be same building.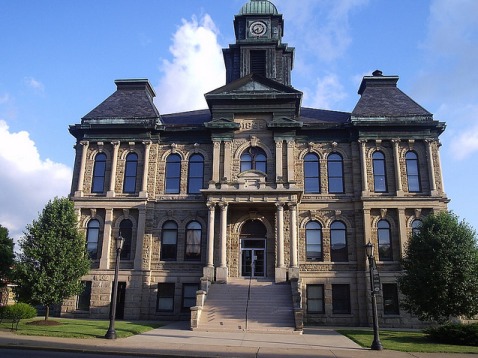 19th Reunion group in 1894 superimposed over modern day photo of Holmes County Courthouse in Millersburg, Ohio.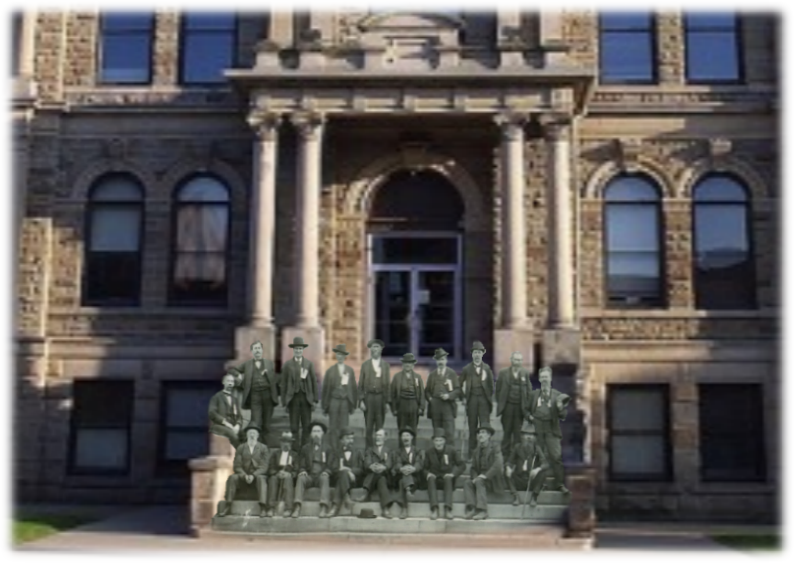 The Opera House in Millersburg, Ohio, where the 16th OVI 19th Reunion Camp Fire was held on September 19, 1894. This wonderful building was built in 1890, used as City Hall, Fire Department, Opera House and meeting house. It was demolished in 1954.