Images from the
Eighteenth Regimental Reunion
16th Ohio Volunteer Infantry
Indianapolis, Indiana
September 6, 1893
Web Author's Notes:
Below are images of from the 27th National Encampment of the Grand Army of the Republic (G.A.R.) held in Indianapolis, Indiana, September 6-7, 1893. The 16th Ohio scheduled their eighteenth regimental reunion to coincide with the massive G. A. R. event, as did many other units.
The official program of the G. A. R. 27th National Encampment held in Indianapolis, Indiana, September 4 through 9, 1893.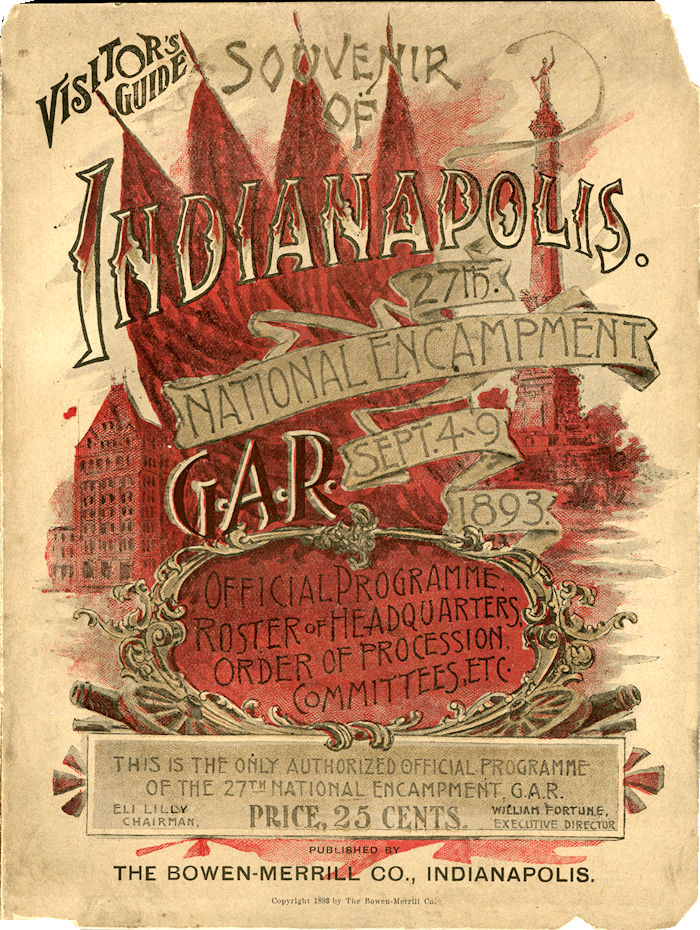 An reception invitation to officers and delegates (veterans) of the 27th National Encampment in Indianapolis.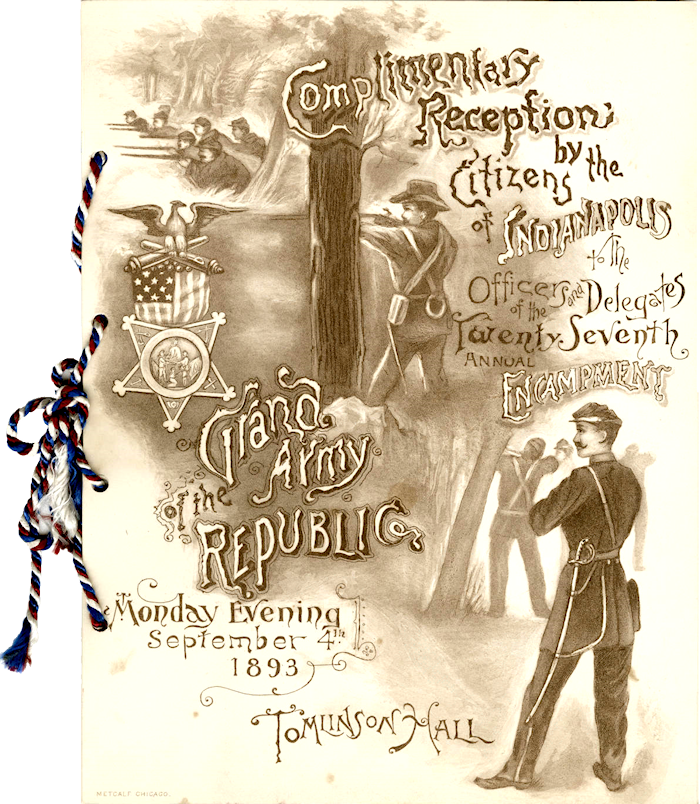 A view of the Grand Parade of the 27th National G. A. R. encampment, September 5, 1893. It is highly likely the 16th Ohio participated in this parade.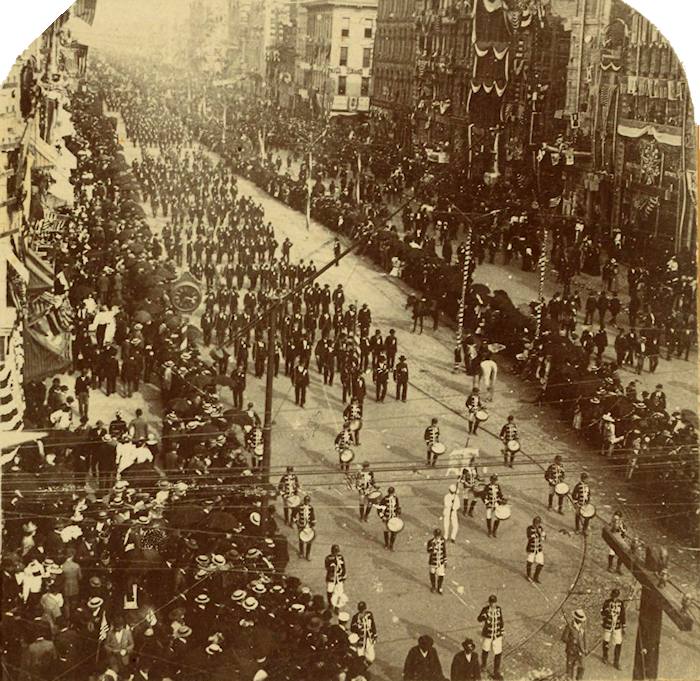 An intimate view of joyful citizens watching the Grand Parade pass by. The original caption on the photo, part of the Rudolph Haerle Collection:
The annual parade began at the corner of 7th Street and Meridian and made its way down to the State Capitol. Streets and homes were decorated throughout the route and citizens packed the streets to honor the veterans. Many citizens watched the entire 7 hour parade, waiting for the Indiana regiments who marched at the end. The route did not pass the Soldiers and Sailors Monument which was still under construction at the time.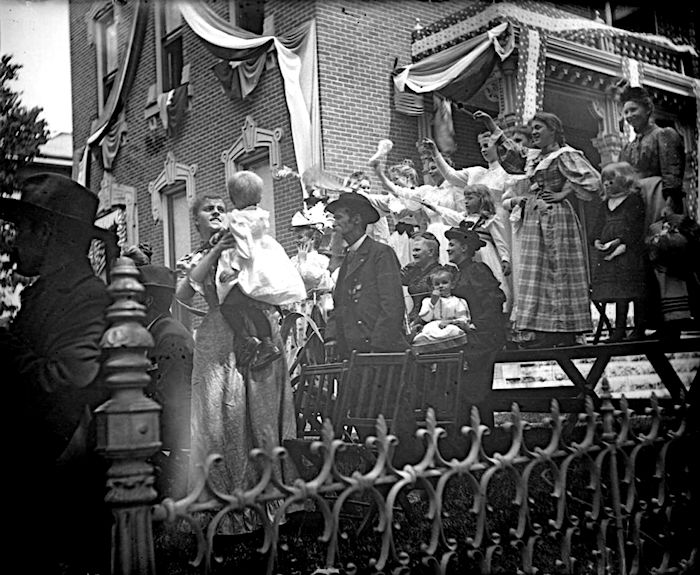 The ship, below, was a replica of the Union gunboat Kearsarge. It was displayed on the lawn of the Indiana State House.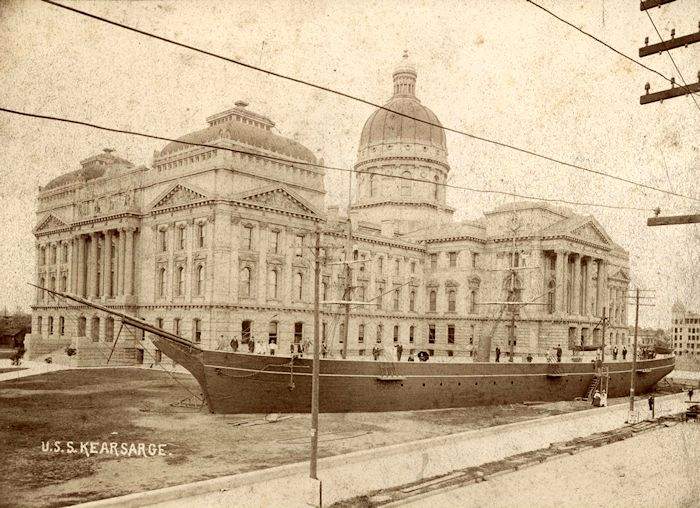 A map of Indianapolis updated with the route of the Grand Parade and identifying important buildings and locations associated with the G.A.R. 27th National Encampment. The parade route (dotted line) can be seen starting at 7th and Meridian Streets, circling downtown and ending at Mississippi Street near the state capitol. See zoomed version, below, for more detail.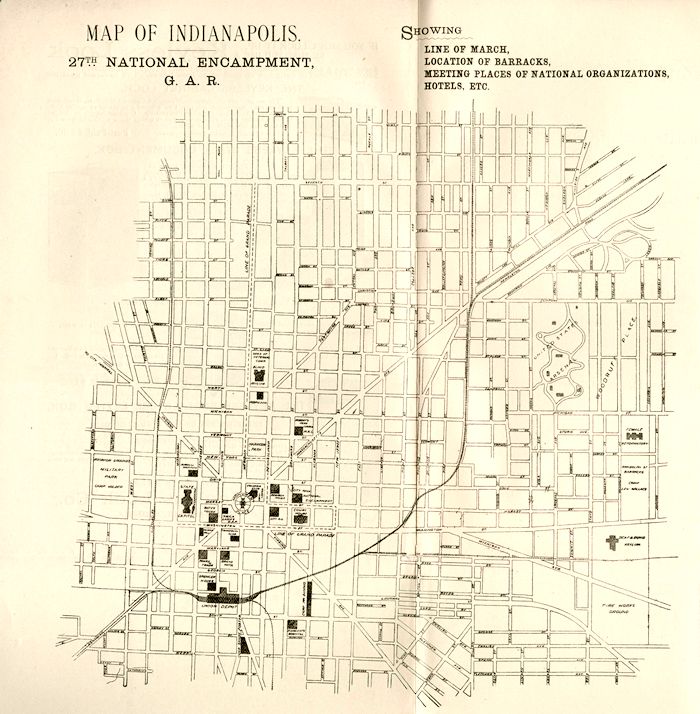 A closer view of downtown Indianapolis showing the route of the Grand Parade. Note the Court House, at Market and Delaware Streets, is where the 16th Ohio held it's reunion meetings at 1:30pm on September 6, 1893. Also note the replica Union gunboat Kearsarge is shown on the grounds of the State Capitol.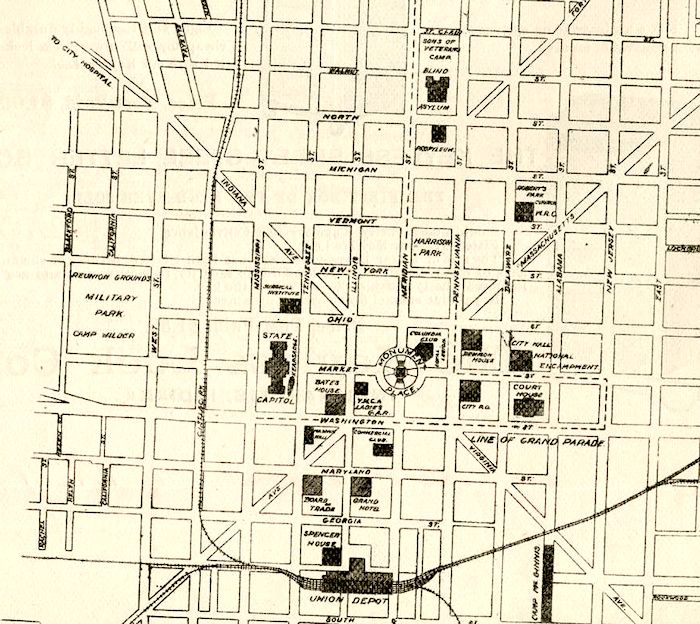 This is Tomlinson Hall, the site for many activities during the National Encampment. The famous building burned beyond repair and was demolished in 1958.
The view inside Tomlinson Hall, decorated for the festivities of the National Encampment.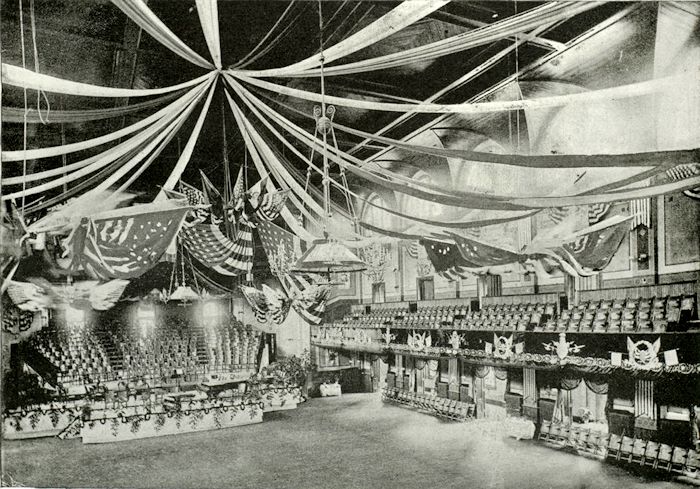 Ribbons provided to 16th Ohio veterans attending the 1893 Reunion at Indianapolis, Indiana. Indianapolis was the site of the 27th National G. A. R. encampment, noted on the 16th Ohio ribbon.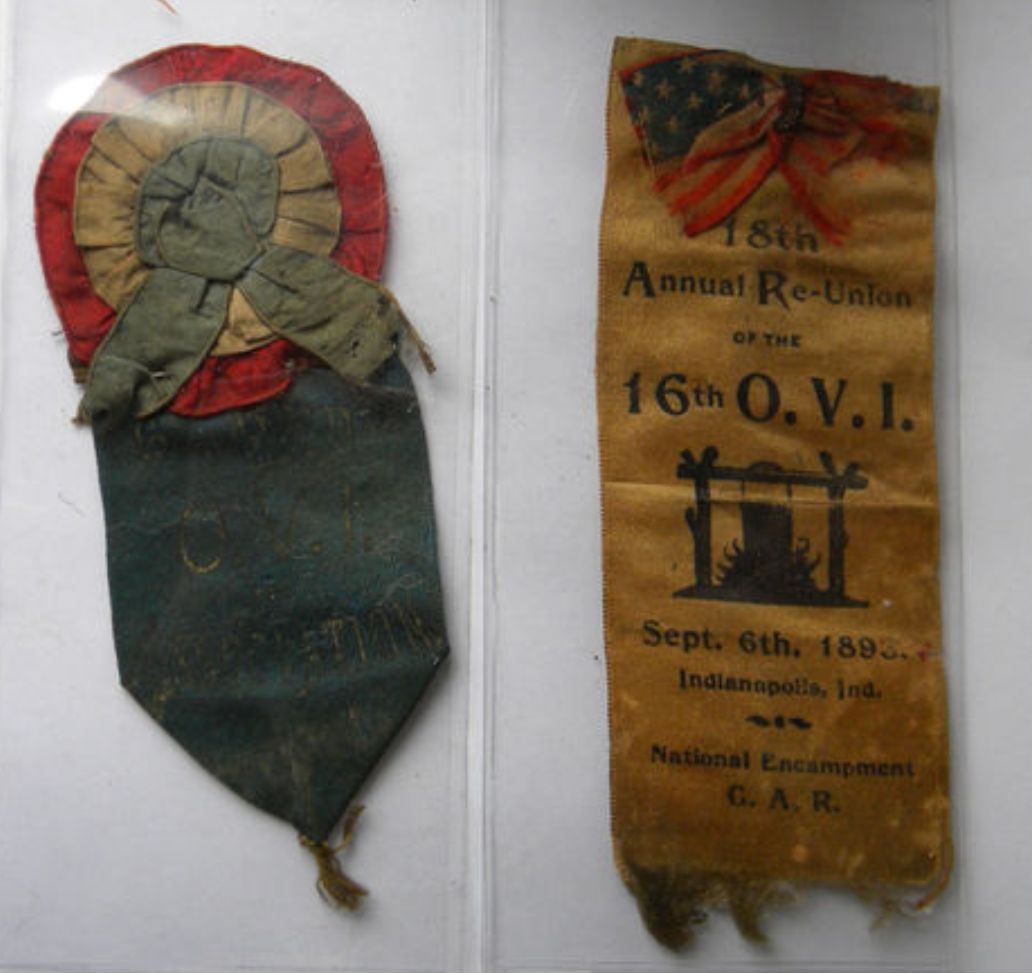 A G.A.R. ribbon work by veterans at the 27th National Encampment.