Images from the
Twentieth Regimental Reunion
16th Ohio Volunteer Infantry
Louisville, Kentucky
September 12, 1895
Web Author's Notes:
Below are images of the 29th National Encampment of the Grand Army of the Republic (G. A. R.) held at Louisville, Kentucky, September 11 - 13, 1895. This is where the 16th Ohio held its 20th reunion. This National Encampment was the first held by the G. A. R. that was located south of the Mason-Dixon line. At this reunion, Confederates were also invited and the total number of Civil War veterans in attendance was estimated at 150,000.
Front cover of a souvenir program for the 29th National G. A. R. Encampment held at Louisville, Kentucky, September 11-13, 1895.
A fuzzy view of the Grand Parade of the G. A. R. on September 11, 1895, at Louisville. An estimated 30,000 veterans marched on a hot, late-summer day of 94 degrees.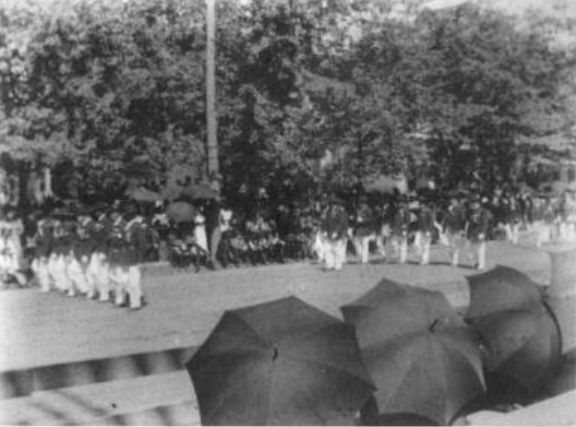 Veterans (unknown unit) in their tent camp at the National Encampment. Note the man sitting, center, has lost his right arm.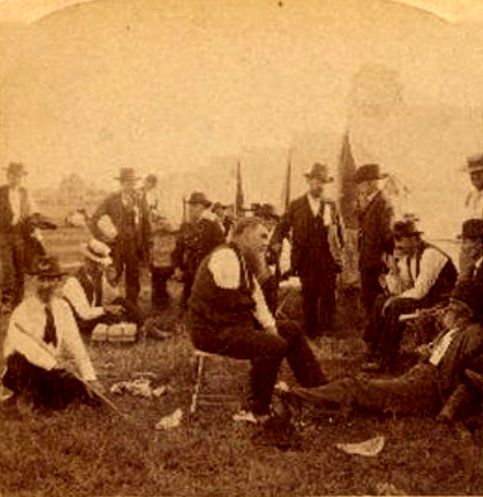 Below is a G. A. R. National Encampment badge issued to veteran attendees. It came in red and blue. A note included with the medal states,
The metal in this souvenir was made by melting and blending the two war cannon donated to the Citizens Committee of Louisville, by Act of Congress, February 28, 1895. The cannon were shipped from the Rock Island Arsenal, reaching Louisville May 17th. They were escorted through the principal streets with great honors. Both of these cannon were in actual service in the civil war, one on the Union and the other on the Confederate side. The Union Gun was made by N. P. Ames, Springfield, Mass., 1842, the Confederate Gun by Leeds & Co., New Orleans, La., 1862.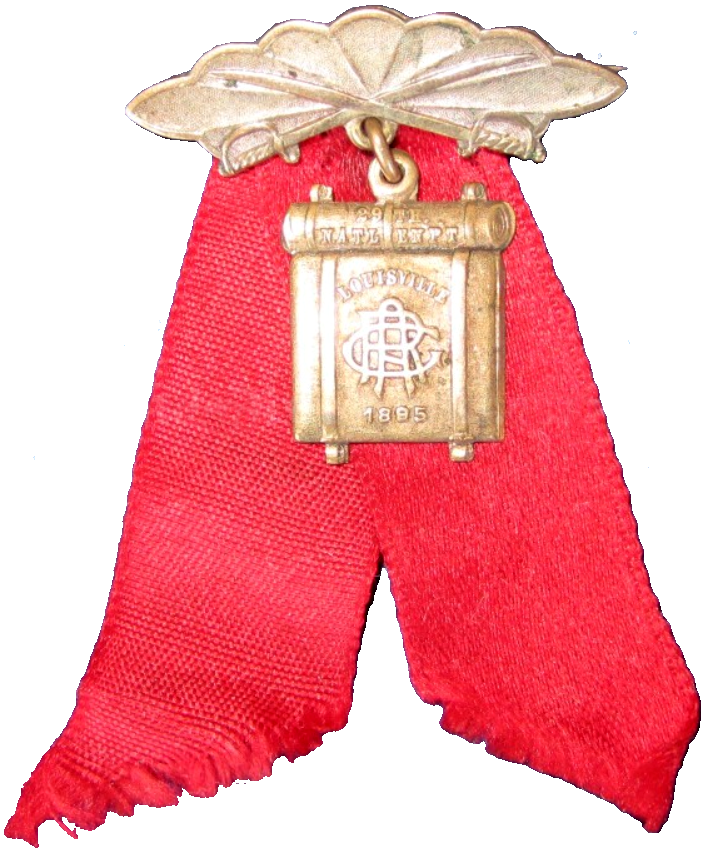 An image of the note transcribed, above.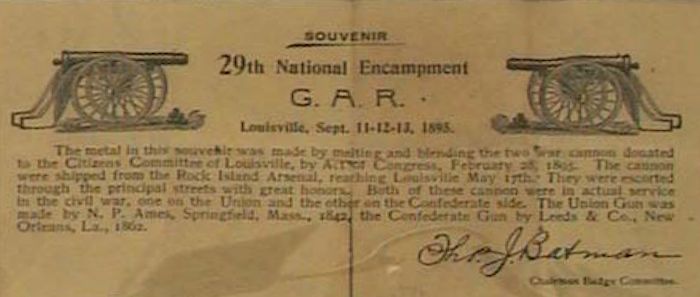 A medal issued to 29th National G.A.R. Encampment attendees.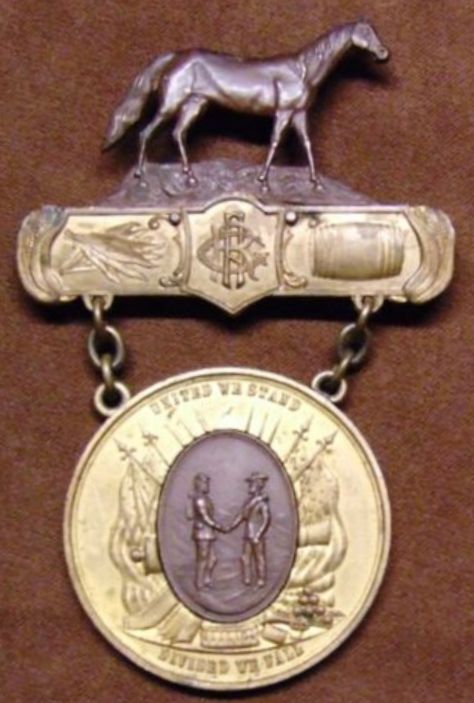 This is a souvenir canteen. It was seven inches high and continues with the National Encampment's theme of embracing the Confederates.