Web Author's Notes:
Below is a transcription of the recorded proceedings of the 16th Ohio's eighteenth reunion at Indianapolis, Indiana. It was taken from an unidentified source, assumed to be an addendum to the original
Proceedings of Eleven Reunions Held By the 16th Regiment, O.V.I
, compiled by Enos Pierson, Secretary of 16th O.V.I. Reunion Association, in 1887. This document was provided by fellow 16th OVI descendant H. Arlan Heiser of Ohio.
The location for this reunion was chosen to be in conjunction with the 27th G. A. R. National Encampment where nearly 400,000 Civil War soldiers met in a national reunion.
Certain misspellings from the original document, believed to be accidental, were corrected, while others were transcribed as recorded.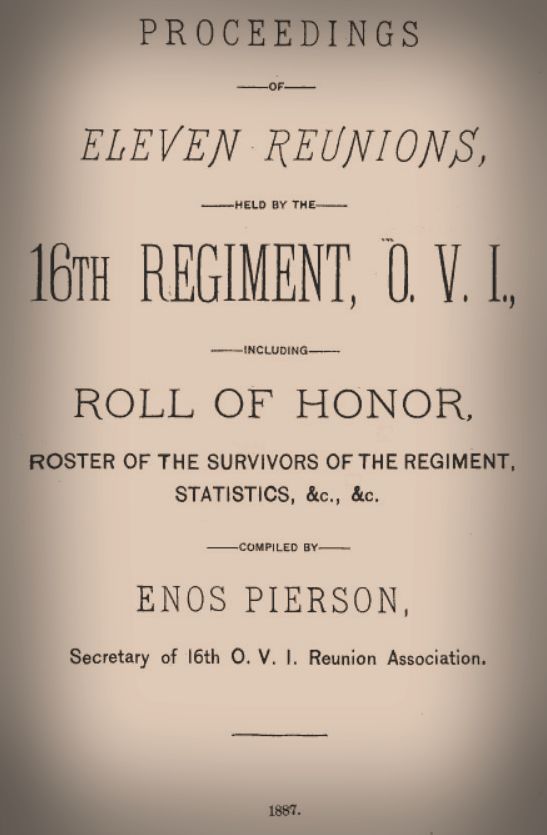 OF THE
Many at the National Encampment, G. A. R. at
Indianapolis, Who Had Not Been
Seen Since the Muster Out.