Diary of Peter J. Perrine
Private, Company C
September 20, 1861 to July 4, 1864
Web Author's Notes:
The following image was submitted to this website by a donor. The transcription, below, is by the web author and reflects the actual diary text as accurately as possible.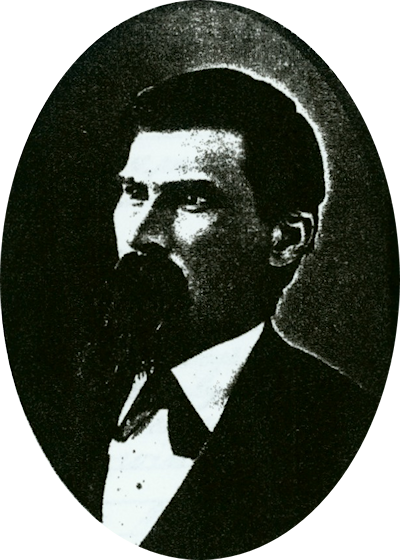 Page 8 - February 13, 1862 to March 23, 1862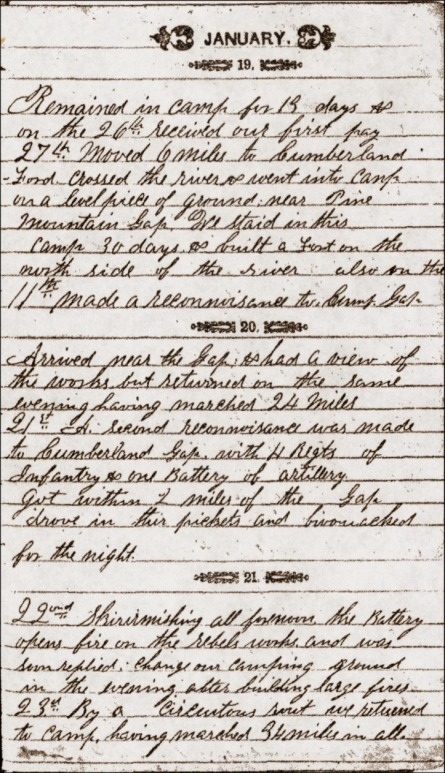 Remained in camp for 13 days & on the 26th received our first pay.
27th. Moved 6 miles to Cumberland Ford. Crossed the river & went into camp on a level piece of ground near Pine Mountain Gap. We staid in this camp 30 days & built a fort on the north side of the river. also on the 11th made a reconnaissance to Cumb. Gap.
Arrived near the Gap & had a view of the works but returned on the same evening having marched 24 miles.
21st. A second reconnaisance was made to Cumberland Gap with 4 Regts of Infantry & one Battery of artillery. Got within 2 miles of the Gap drove in their pickets and bivouacked for the night.
22nd. Skirmishing all forenoon. the Battery opens fire on the rebels works and was soon replied. Change our camping ground in the evening after building large fires.
23rd. By a circuitous rout we returned to camp having marched 34 miles in all.