Diary of Peter J. Perrine
Private, Company C
September 20, 1861 to July 4, 1864
Web Author's Notes:
The following image was submitted to this website by a donor. The transcription, below, is by the web author and reflects the actual diary text as accurately as possible.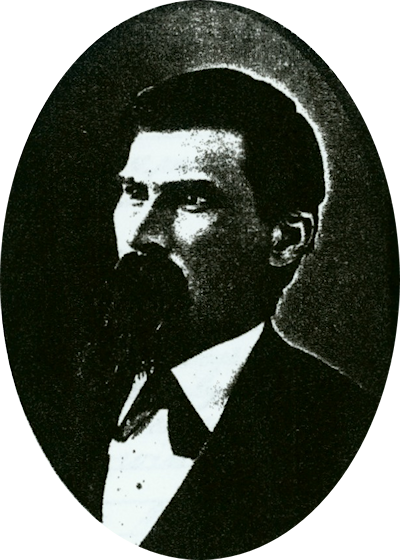 Page 7 - February 6, 1862 to February 12, 1862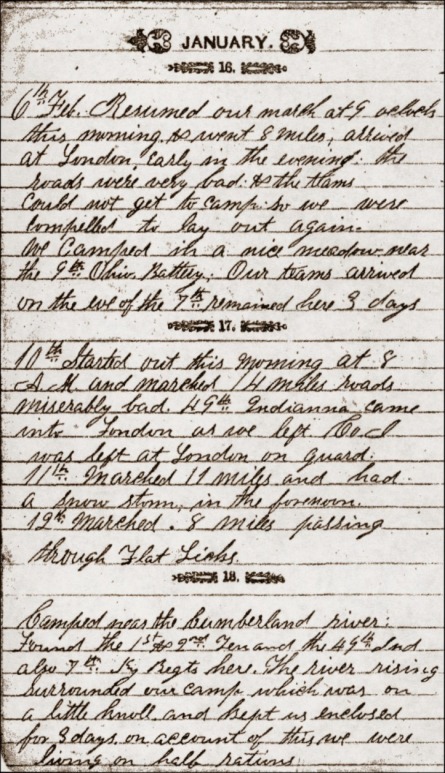 6th Feb. Resumed our march at 9 oclock this morning & went 8 miles. arrived at London early in the evening. the roads were very bad & the teams could not get to camp so we were compelled to lay out again. We camped in a nice meadow near the 9th Ohio Battery. Our teams arrived on the eve of the 7th. remained here 3 days.
10th. Started out this morning at 8 A.M. and marched 14 miles, roads miserably bad. 49th Indiana came into London as we left. Co. I was left at London on guard.
11th. Marched 11 miles and had a snow storm in the forenoon.
12th Marched 8 miles passing through Flat Licks. Camped near the Cumberland river. Found the 1st & 2nd Tenn and the 49th Ind also 7th Ky Regts here . The river rising Surrounded our camp which was on a little knoll and kept us enclosed for 3 days. On account of this we were living on half rations.