Diary of Peter J. Perrine
Private, Company C
September 20, 1861 to July 4, 1864
Web Author's Notes:
The following image was submitted to this website by a donor. The transcription, below, is by the web author and reflects the actual diary text as accurately as possible.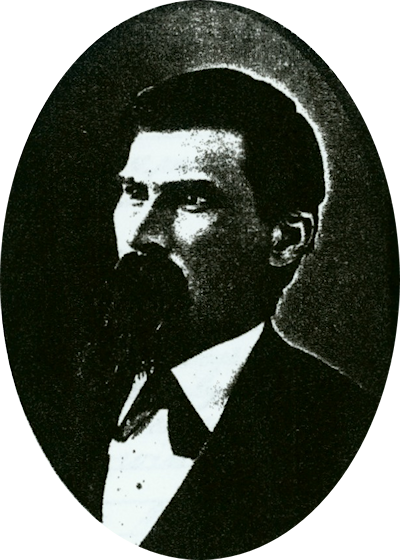 Page 6 - January 31, 1862 to February 5, 1862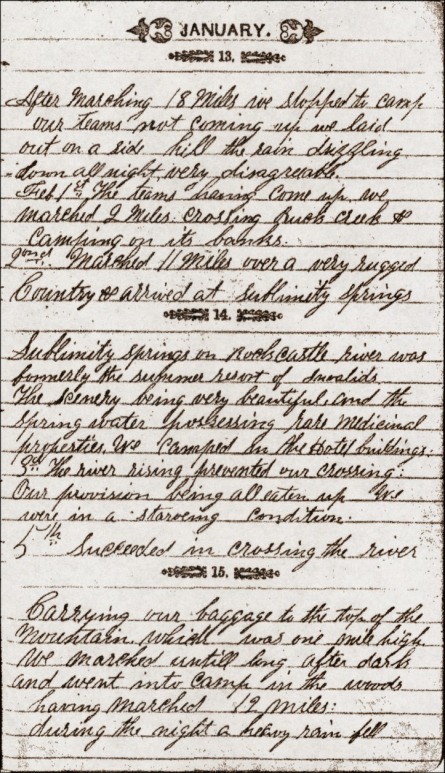 After marching 18 miles we stopped to camp our teams not coming up we laid out on a side hill. the rain drizzling down all night, very disagreeable.
Feb. 1st. The teams having come up we marched 2 miles crossing Buck Creek and camping on its banks.
2nd. Marched 11 miles over a very rugged Country & arrived at Sublimity Springs. Sublimity Springs on Rock Castle river was formerly the summer resort of invalids. The scenery being very beautiful and the spring water possessing rare medicinal properties. We camped in the Hotel buildings.
3rd. The river rising prevented our crossing. Our provisions being all eaten up. We were in a starving condition.
5th. Succeeded in crossing the river. Carrying our baggage to the top of the Mountain, which was one mile high. We marched until long after dark and went into camp in the woods having marched 12 miles. during the night a heavy rain fell.