Diary of Peter J. Perrine
Private, Company C
September 20, 1861 to July 4, 1864
Web Author's Notes:
The following image was submitted to this website by a donor. The transcription, below, is by the web author and reflects the actual diary text as accurately as possible.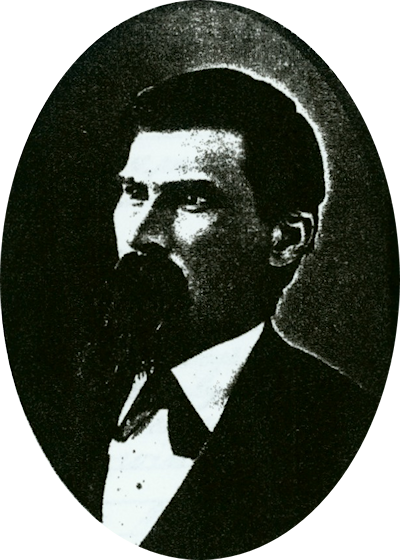 Page 5 - January 18th, 1862 to January 31, 1862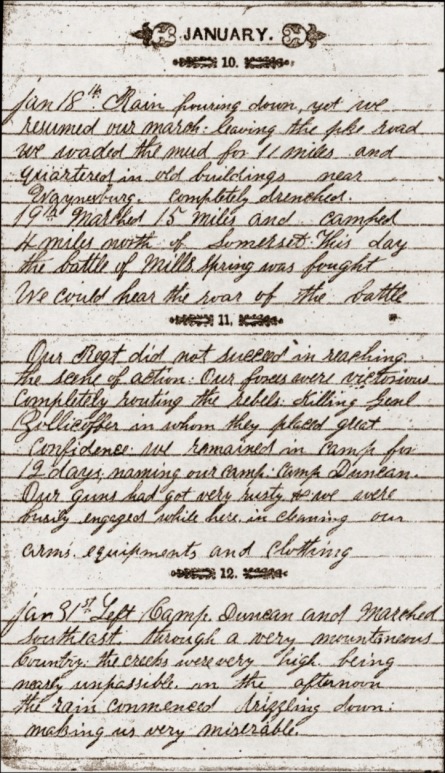 Jan 18th. Rain pouring down, yet we resumed our march leaving the pike road we waded the mud for 11 miles and quartered in old buildings near Waynesburg. Completely drenched.
19th. Marched 15 miles and camped 4 miles north of Somerset. This day the battle of Mills Spring was fought. We could hear the roar of the battle. Our Regt did not succeed in reaching the scene of action. Our forces were victorious completely routing the rebels: Killing Genl Zollicoffer in whom they placed great confidence. We remained in camp for 12 days naming our camp Camp Duncan. Our guns had got very rusty & we were busily engaged while here cleaning our arms, equipment and clothing.
Jan 31st. Left Camp Duncan and marched southeast through a very mountaneous Country. The creeks were very high being nearly unpassable. in the afternoon the rain commenced drizzling down making us very miserable.