Diary of Peter J. Perrine
Private, Company C
September 20, 1861 to July 4, 1864
Web Author's Notes:
The following image was submitted to this website by a donor. The transcription, below, is by the web author and reflects the actual diary text as accurately as possible.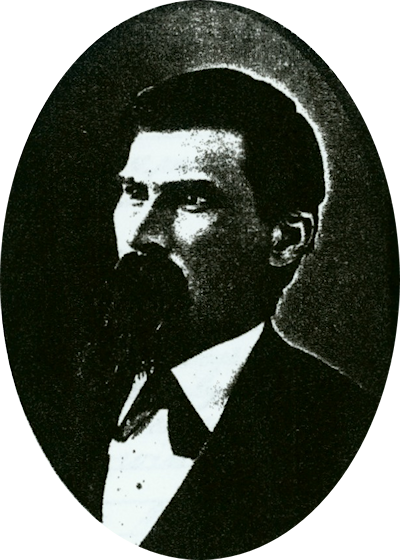 Page 50 - May 30, 1864 to June 8, 1864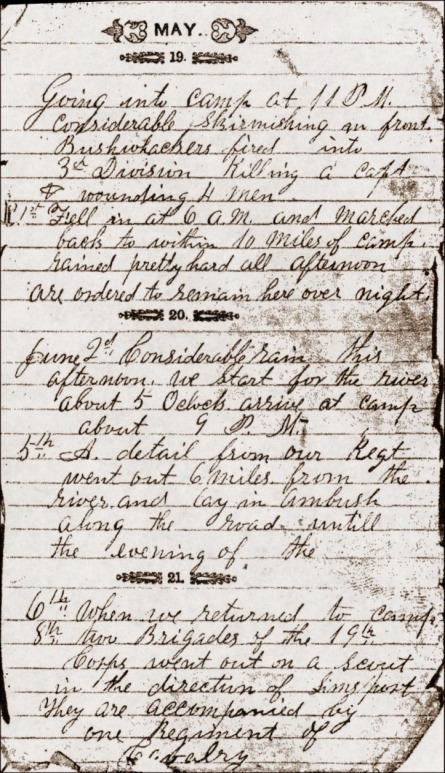 Going into camp at 11 P.M. Considerable skirmishing in front. Bushwhackers fired into 3rd Division Killing a Capt & wounding 4 men.
1st. Fell in at 6 A.M. and marched back to within 10 miles of camp. rained pretty hard all afternoon. are ordered to remain here over night.
June 2d. Considerable rain this afternoon. we start for the river about 5 Oclock. arrive at camp about 9 P.M.
5th. A detail from our Regt went out 6 miles from the river and lay in ambush along the road untill the evening of the...
6th. ...when we returned to camp.
8th. two Brigades of the 19th Corps went out on a scout in the direction of Simsport. They are accompanied by one Regiment of Cavalry.