Diary of Peter J. Perrine
Private, Company C
September 20, 1861 to July 4, 1864
Web Author's Notes:
The following image was submitted to this website by a donor. The transcription, below, is by the web author and reflects the actual diary text as accurately as possible.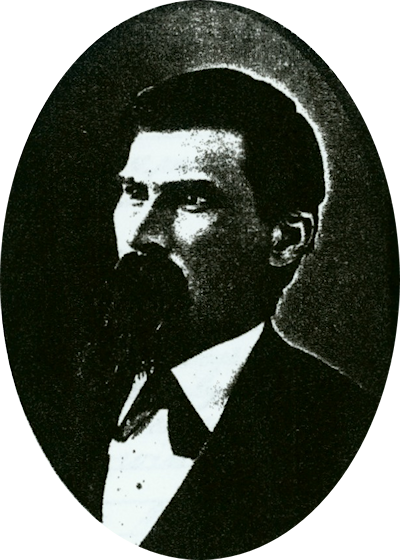 Page 49 - May 19, 1864 to May 30, 1864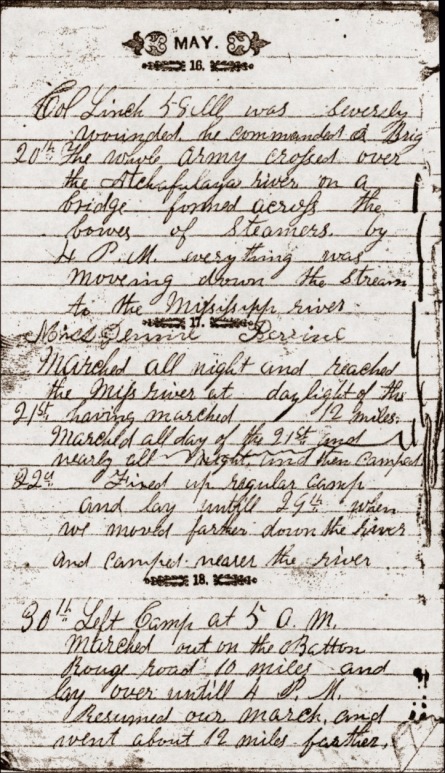 Col. Linch (W. R. Lynch) 58 Ill was severely wounded. he commanded a Brig.
20th. The whole army crossed over the Atchafalaya river on a bridge formed across the bowes of steamers. by 4 P.M. everything was moving down the stream to the Mississippi river. (indecipherable) Marched all night and reached the Miss river at day light of the...
21st ...having marched 12 miles. Marched all day of the 21st and nearly all night and then camped.
22d. Fixed up regular camp and lay untill 29th when we moved farther down the river and camped nearer the river.
30th. Left Camp at 5 A.M. Marched out on the Batton Rouge road 10 miles and lay over untill 4 P.M. Resumed our march and went about 12 miles farther.