Diary of Peter J. Perrine
Private, Company C
September 20, 1861 to July 4, 1864
Web Author's Notes:
The following image was submitted to this website by a donor. The transcription, below, is by the web author and reflects the actual diary text as accurately as possible.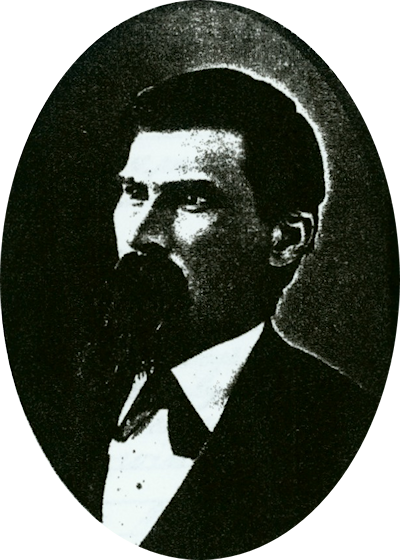 Page 4 - December 19, 1861 to January 17, 1862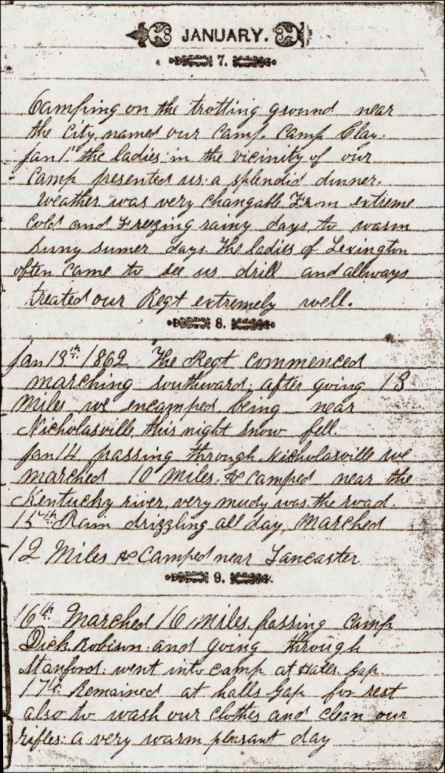 Camping on the trotting ground near the city. named our camp Camp Clay.
Jan 1st the ladies in the vicinity of our camp presented us a splendid dinner. Weather was very changable. From extreme cold and freezing rainy days to warm sunny summer days. The ladies of Lexington often came to see us drill and always treated our Regt extremely well.
Jan 13th 1862. The Regt commenced marching southward; after going 13 miles we encamped being near Nicholasville. this night snow fell.
Jan 14th passing through Nicholasville we marched 10 miles & camped near the Kentucky river, very muddy was the road.
15th Rain drizzling all day. Marched 12 miles & camped near Lancaster.
16th Marched 16 miles passing Camp Dick Robison and going through Stanford; went into camp at Halls Gap.
17th Remained at halls Gap for rest also to wash our clothes and clean our rifles: a very warm pleasant day