Diary of Peter J. Perrine
Private, Company C
September 20, 1861 to July 4, 1864
Web Author's Notes:
The following image was submitted to this website by a donor. The transcription, below, is by the web author and reflects the actual diary text as accurately as possible.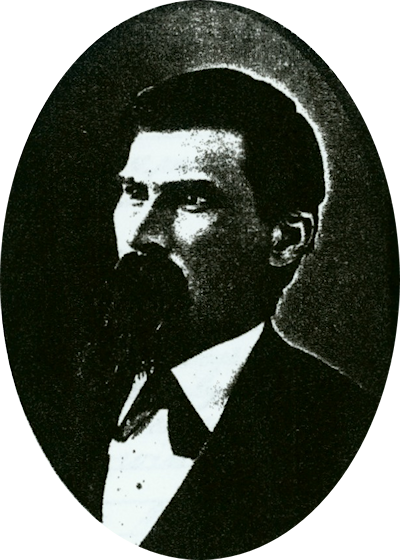 Page 48 - May 17, 1864 to May 19, 1864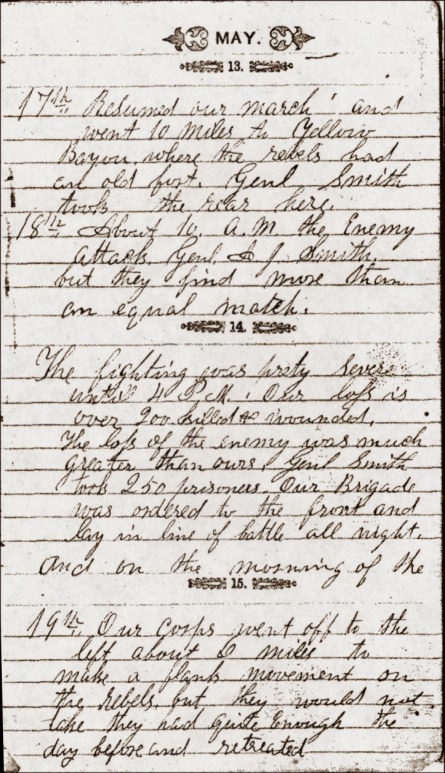 17th. Resumed our march and went 10 miles to Yellow Bayou where the rebels had an old fort. Genl. Smith took the rear here.
18th. About 10 A.M. the Enemy attack Genl. A. J. Smith but they find more than an equal match. The fighting was prety severe untill 4 P.M. Our loss is over 200 killed & wounded. The loss of the enemy was much greater than ours. Genl Smith took 250 prisoners. Our Brigade was ordered to the front and lay in line of battle all night, and in the morning of the ...
19th. ...Our corps went off to the left about 2 miles to make a flank movement on the rebels but they would not take. they had quite enough the day before and retreated.