Diary of Peter J. Perrine
Private, Company C
September 20, 1861 to July 4, 1864
Web Author's Notes:
The following image was submitted to this website by a donor. The transcription, below, is by the web author and reflects the actual diary text as accurately as possible.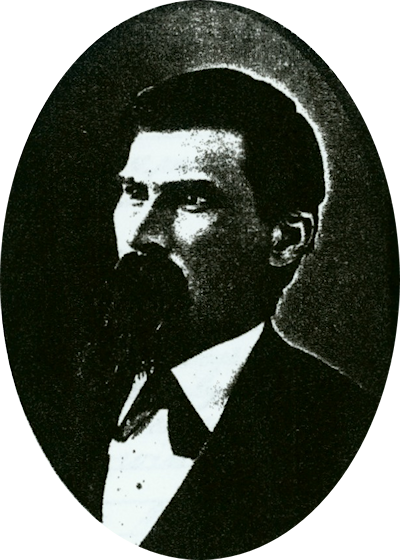 Page 47 - May 14, 1864 to May 16, 1864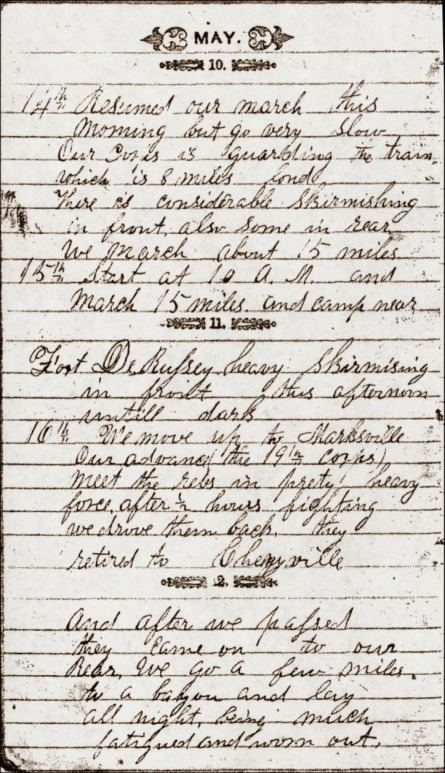 14th. Resumed our march this morning but go very slow. Our corps is guarding the train which is 8 miles lond (long?). There is considerable skirmishing in front also some in rear. We march about 15 miles.
15th. Start at 10 A.M. and march 15 miles and camp near Fort DeRussey (DeRussy). heavy skirmishing in front this afternoon untill dark.
16th. We move up to Marksville. Our advance (the 19th corps) meet the rebs in prety heavy force. after 1/2 hours fighting we drove them back. they retired to Cheneyville and after we passed they came on to our rear. We go a few miles to a bayou and lay all night, being much fatigued and worn out.