Diary of Peter J. Perrine
Private, Company C
September 20, 1861 to July 4, 1864
Web Author's Notes:
The following image was submitted to this website by a donor. The transcription, below, is by the web author and reflects the actual diary text as accurately as possible.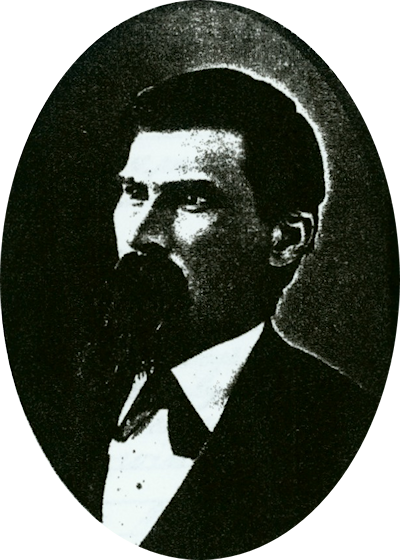 Page 46 - May 6, 1864 to May 13, 1864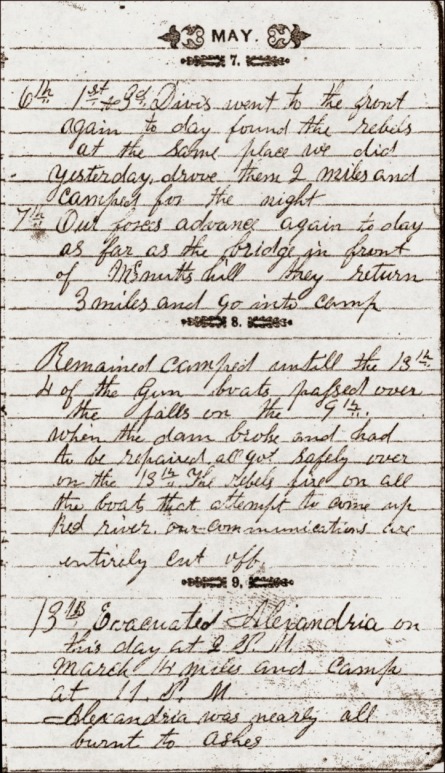 6th. 1st & 3d Divs went to the front again to day. found the rebels at the same place we did yesterday. drove them 2 miles and camped for the night
7th. Our forces advance again to day as far as the bridge in front of Mcnutts hill. they return 3 miles and go into camp. Remained camped untill the 13th 4 of the Gun boats passed over the falls on the 9th when the dam broke and had to be repaired. all got safely over on the 13th. The rebels fire on all the boats that attempt to come up the Red river. our communications are entirely cut off.
13th. Evacuated Alexandria on this day at 2 P.M. March 14 miles and camp at 11 P.M. Alexandria was nearly all burnt to ashes.