Diary of Peter J. Perrine
Private, Company C
September 20, 1861 to July 4, 1864
Web Author's Notes:
The following image was submitted to this website by a donor. The transcription, below, is by the web author and reflects the actual diary text as accurately as possible.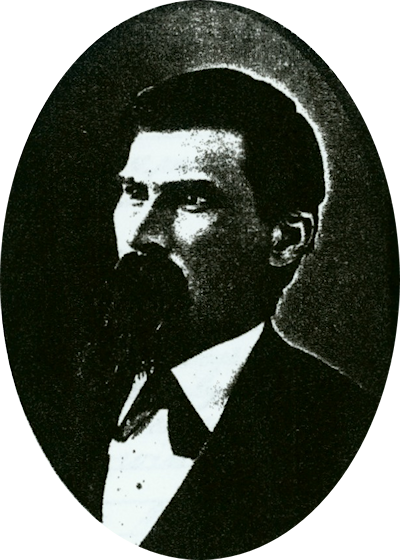 Page 45 - May 2, 1864 to May 5, 1864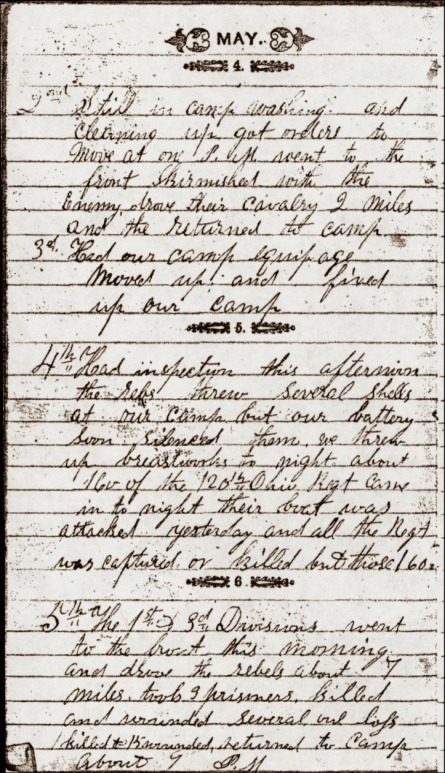 2nd. Still in camp washing and cleaning up. got orders to move at one P.M. went to the front. Skirmished with the Enemy. drove their cavalry 2 miles and the(n) returned to camp.
3d. Had our camp equipage moved up and fixed up our camp.
4th. Had inspection this afternoon. the rebs threw several shells at our camp but our battery soon silenced them. we threw up breastworks to night. about 160 of the 120th Ohio Regt came in to night their boat was attacked yesterday and all the Regt was captured or killed but those 160.
5th. The 1st and 3d Divisions went to the front this morning and drove the rebels about 7 miles. took 3 prisoners, killed and wounded several. our loss 1 killed & 15 wounded. returned to camp about 9 P.M.