Diary of Peter J. Perrine
Private, Company C
September 20, 1861 to July 4, 1864
Web Author's Notes:
The following image was submitted to this website by a donor. The transcription, below, is by the web author and reflects the actual diary text as accurately as possible.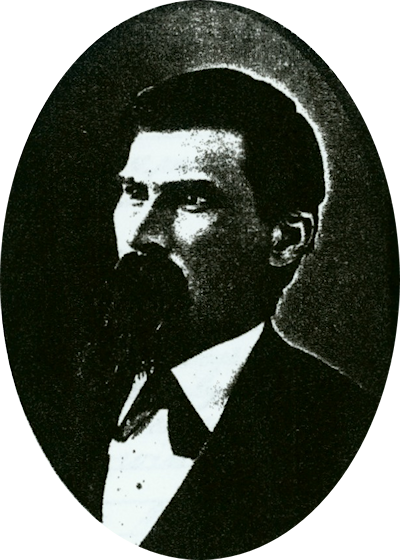 Page 44 - April 28, 1864 to May 1, 1864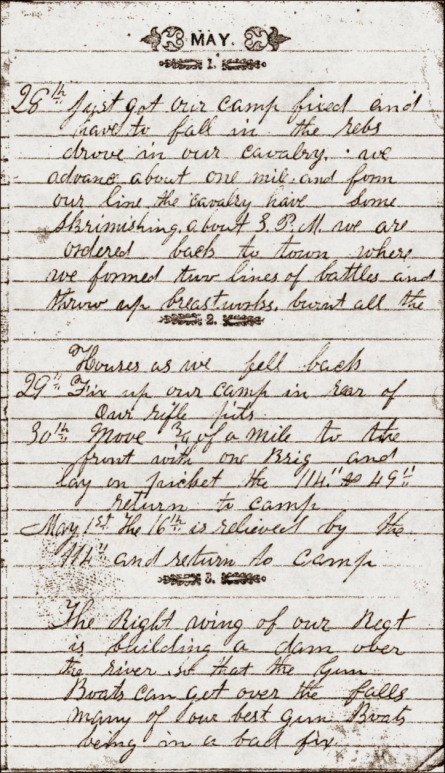 28th. Just got our camp fixed and have to fall in. the rebs drove in our cavalry. we advance about one mile and form our line. the cavalry have some Skirmishing. about 3 P.M. we are ordered back to town where we formed two lines of battles and throw up breastworks. burnt all the Houses as we fell back.
29th. Fix up our camp in rear of our rifle pits.
30th. Move 3/4 of a mile to the front with our Brig and lay on picket. the 114th & 49th return to camp.
May 1st. The 16th is relieved by the 114th and return to camp. The Right wing of our Regt is building a dam over the river so that the Gun Boats can get over the falls. many of our best gun Boats being in a bad fix.