Diary of Peter J. Perrine
Private, Company C
September 20, 1861 to July 4, 1864
Web Author's Notes:
The following image was submitted to this website by a donor. The transcription, below, is by the web author and reflects the actual diary text as accurately as possible.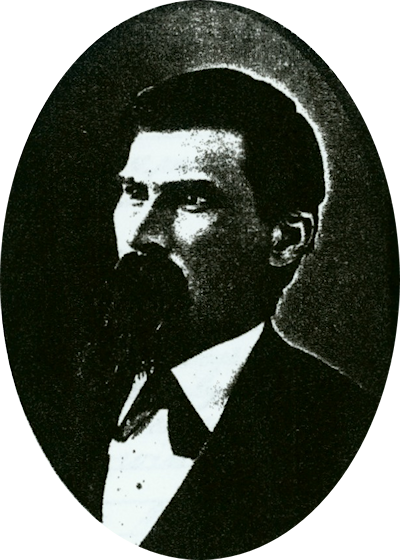 Page 42 - April 8, 1864 to April 21, 1864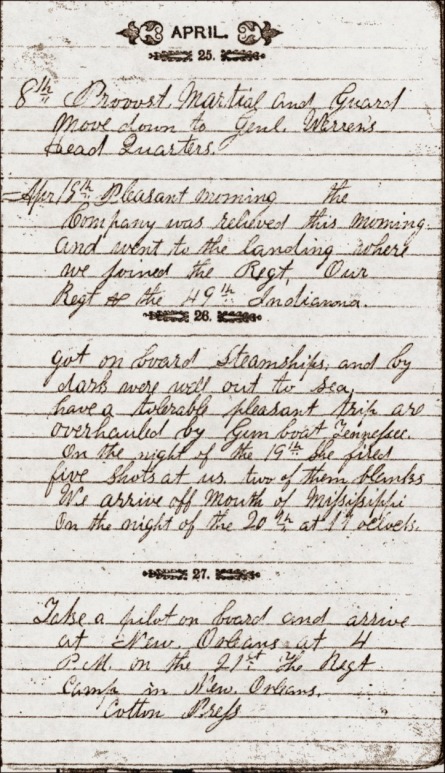 8th. Provost Martial and Guard move down to Genl. Warren's Head Quarters.
Apr 18th. Pleasant morning. the Company was relieved this morning and went to the landing where we joined the Regt. Our Regt. & the 49th Indianna got on board steamships and by dark were well out to sea. have a tolerable pleasant trip. are overhauled by Gun boat Tennessee. On the night of the 19th She fired five shots at us, two of them blanks. We arrive off Mouth of Mississippi On the night of the 20th at 11 oclock. Take a pilot on board and arrive at New Orleans at 4 P.M. on the 21st. The Regt camp in New Orleans Cotton Press.