Diary of Peter J. Perrine
Private, Company C
September 20, 1861 to July 4, 1864
Web Author's Notes:
The following image was submitted to this website by a donor. The transcription, below, is by the web author and reflects the actual diary text as accurately as possible.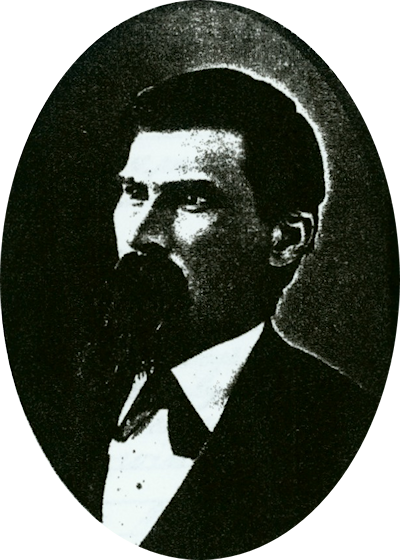 Page 41 - January 19, 1864 to April 4, 1864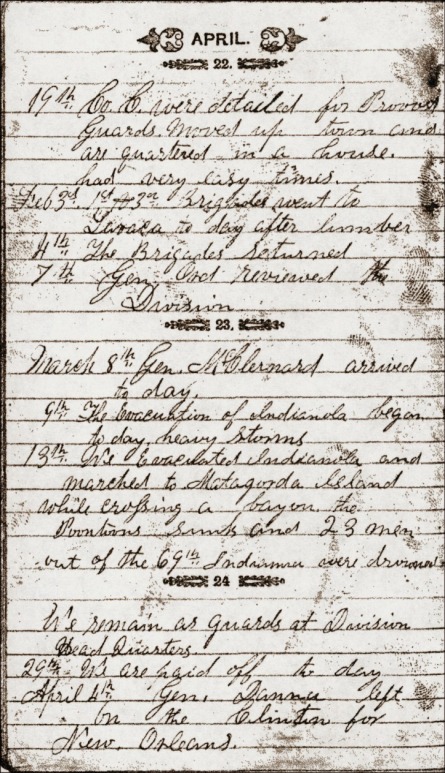 19th. Co. C were detailed for Provost Guards. Moved up town and are quartered in a house. had very easy times.
Feb. 3d. 1st & 3rd Brigades went to Lavaca to day after lumber.
4th. The Brigades returned.
7th. Gen. Ord reviewed the Division.
March 8th. Gen. McClernand arrived to day.
9th. The evacuation of Indianola began to day, heavy storms.
13th. We evacuated Indianola and marched to Matagorda Island. while crossing a bayou the Poontoons sunk and 23 men out of the 69th Indiana were drowned. We remain as guards at Division Head Quarters.
29th. We are paid off to day.
April 4th. Gen. Danna (Gen. Napleon Dana) left on the Clinton for New Orleans.