Diary of Peter J. Perrine
Private, Company C
September 20, 1861 to July 4, 1864
Web Author's Notes:
The following image was submitted to this website by a donor. The transcription, below, is by the web author and reflects the actual diary text as accurately as possible.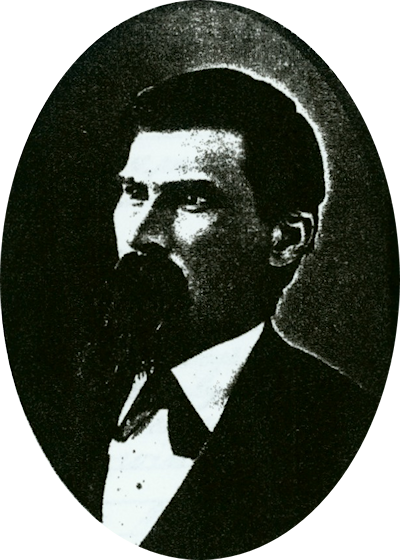 Page 40 - November 27, 1863 to January 13, 1864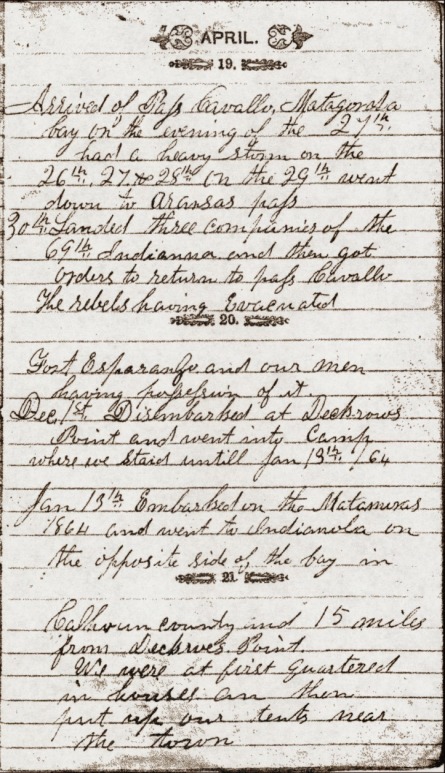 Arrived of Pass Cavallo, Matagorda bay on the evening of the 27th. had a heavy storm on the 26th, 27th & 28th. on the 29th went down to Aransas pass.
30th. Landed three companies of the 69th Indiana and then got orders to return to pass Cavallo The rebels having evacuated Fort Esparanzo at Deckrows Point (aka Decros, Decrows, Decrows Landing, Port Cavallo) and went into Camp where we staid untill Jan 13th, 64.
Jan 13th 1864. Embarked on the (steamer) Matamoras and went to Indianola on the opposite side of the bay in Calhoun county and 15 miles from Deckrows Point. We were at first quartered in houses an then put up our tents near the town.