Diary of Peter J. Perrine
Private, Company C
September 20, 1861 to July 4, 1864
Web Author's Notes:
The following image was submitted to this website by a donor. The transcription, below, is by the web author and reflects the actual diary text as accurately as possible.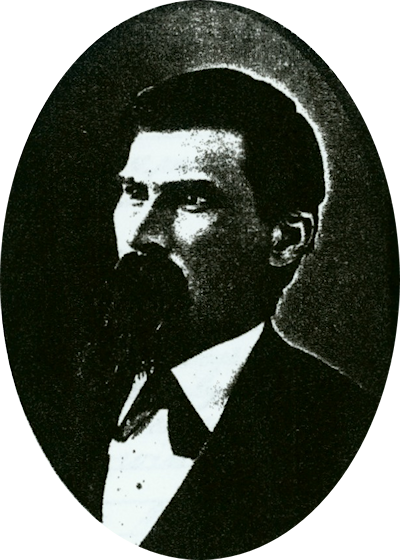 Page 39 - November 4, 1863 to November 25, 1863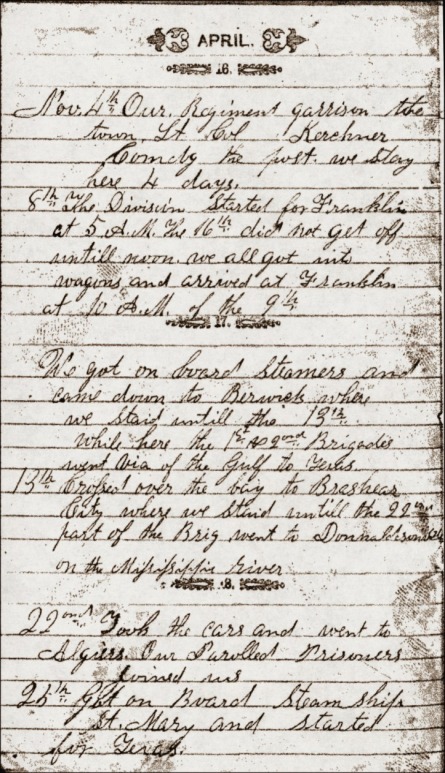 Nov. 4th Our Regiment garrison the town. Lt. Col Kershner Comdg the post. we stay here 4 days.
8th. The Division started for Franklin at 5 A.M. The 16th did not get off untill noon. we all got into wagons and arrived at Franklin at 10 A.M. of the 9th. We got on board Steamers and came down to Berwick where we staid untill the 13th. While here the 1st & 2nd Brigades went via of the Gulf to Texas.
13th. Crossed over the bay to Brashear City (Morgan City, La.) where we staid untill the 22nd. part of the Brig went to Donnaldsonville (Donaldsonville, La.) on the Mississippi river.
22nd. Took the cars and went to Algiers. Our Parolled Prisoners joined us.
25th. Got on Board Steam ship St. Mary and and started for Texas.