Diary of Peter J. Perrine
Private, Company C
September 20, 1861 to July 4, 1864
Web Author's Notes:
The following image was submitted to this website by a donor. The transcription, below, is by the web author and reflects the actual diary text as accurately as possible.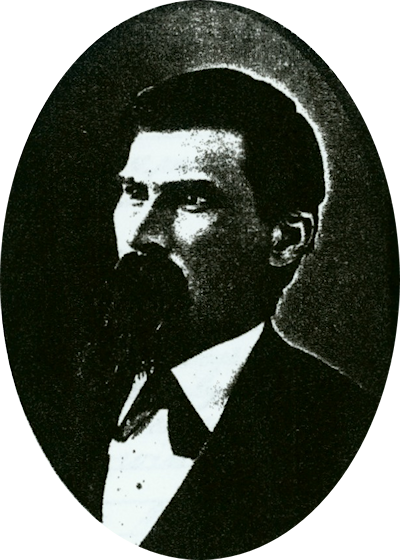 Page 3 - November 27, 1861 to December 18, 1861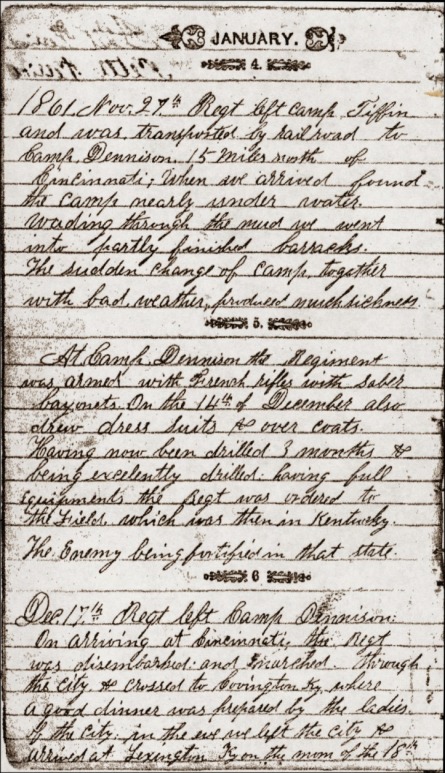 1861, Nov. 27th Regt left Camp Tiffin and was transported by railroad to Camp Dennison 15 miles north of Cincinnati. When we arrived found the camp nearly under water. Wading through the mud we went into partly finished barracks. The sudden change of camp together with bad weather provided much sickness. At Camp Dennison the Regiment was armed with French rifles with saber bayonets.
On the 14th of December also drew dress suits & over coats. Having now been drilled 3 months & being excellently drilled having full equipments the Regt was ordered to the field which was then in Kentucky. The enemy being fortified in that state.
Dec. 17th the Regt left Camp Dennison. On arriving at Cincinnati, the Regt was disembarked and marched through the city & crossed to Covington, Ky, where a good dinner was prepared by the ladies of the city.
Arrived at Lexington, Ky on the morn of the 18th.