Diary of Peter J. Perrine
Private, Company C
September 20, 1861 to July 4, 1864
Web Author's Notes:
The following image was submitted to this website by a donor. The transcription, below, is by the web author and reflects the actual diary text as accurately as possible.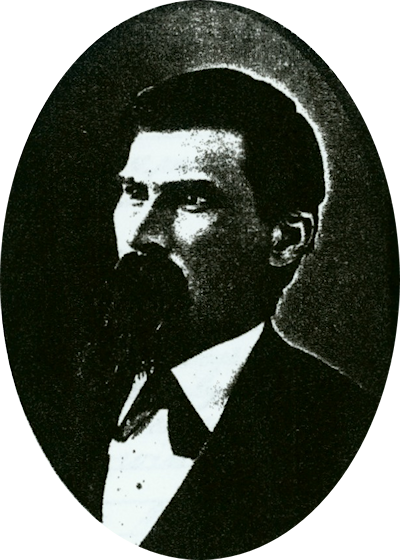 Page 38 - October 10, 1863 to October 30, 1863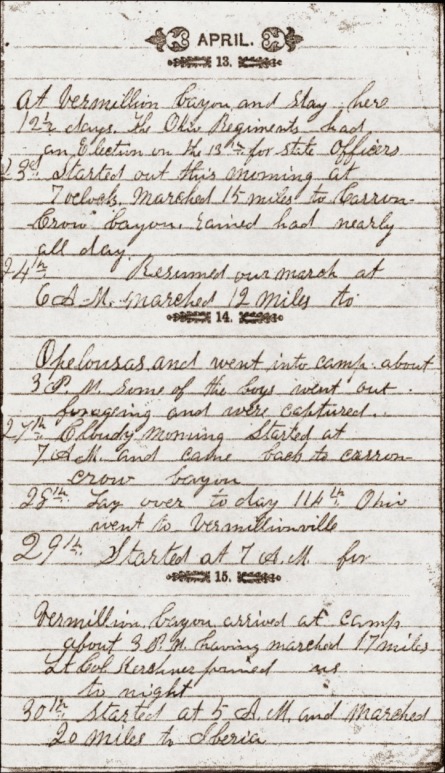 ...at Vermillion bayou (Vermillion River) and stay here 12 1/2 days. The Ohio Regiments had an Election on the 13th for state officers.
23d. Started out this morning at 7 oclock. Marched 15 miles to Carrion-Crow bayou. Rained hard nearly all day.
24th. Resumed our march at 6 A.M. Marched 12 miles to Opelousas and went into camp about 3 P.M. Some of the boys went out foraging and were captured.
27th. Cloudy morning. Started at 7 A.M. and came back to carrn crow (Carrion Crow) bayou.
28th. Lay over to day 114th Ohio went to Vermillionville.
29th. Started at 7 A.M. for Vermillion bayou arrived at camp about 3 P.M. having marched 17 miles. Lt. Col. Kershner (?) us to night.
30th. Started at 5 A.M. and marched 20 miles to Iberia.