Diary of Peter J. Perrine
Private, Company C
September 20, 1861 to July 4, 1864
Web Author's Notes:
The following image was submitted to this website by a donor. The transcription, below, is by the web author and reflects the actual diary text as accurately as possible.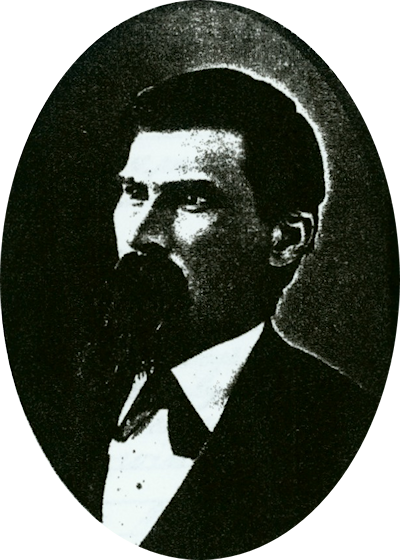 Page 37 - September 24, 1863 to October 10, 1863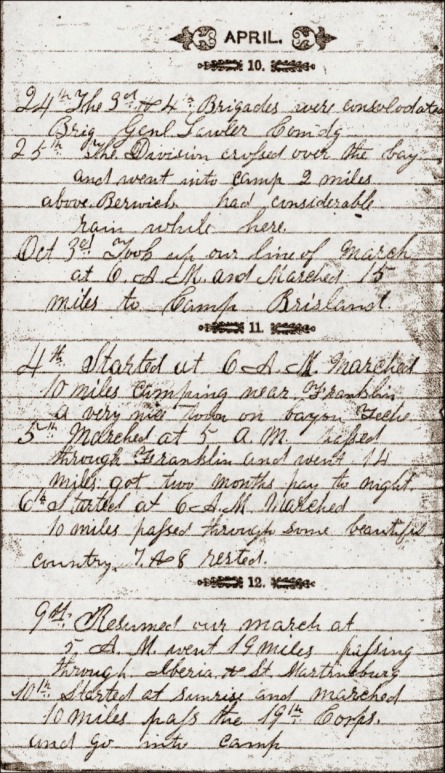 24th. The 3d & 4th Brigades were consolodated Brig. Genl Lawler Comdg
25th. The Division crossed over the bay and went into camp 2 miles above Berwick. had considerable rain while here.
Oct 3d. Took up our line of march at 6 A. M. and marched 15 miles to Camp Brisland (Fort Bisland?).
4th. Started at 6 A.M. Marched 10 miles camping near Frnklin, a very nice town on bayou Teche.
5th. Marched at 5 a.m. passed through Franklin and went 14 miles. got two months pay to night.
6th. Started at 6 A.M. Marched 10 miles. passed through some beautiful country.
7 & 8 rested.
9th. Resumed our march at 5 A.M. went 19 miles passing through Iberia & St. Martinsburg.
10th. Started at sunrise and marched 10 miles pass the 19th Corps. and go into camp...