Diary of Peter J. Perrine
Private, Company C
September 20, 1861 to July 4, 1864
Web Author's Notes:
The following image was submitted to this website by a donor. The transcription, below, is by the web author and reflects the actual diary text as accurately as possible.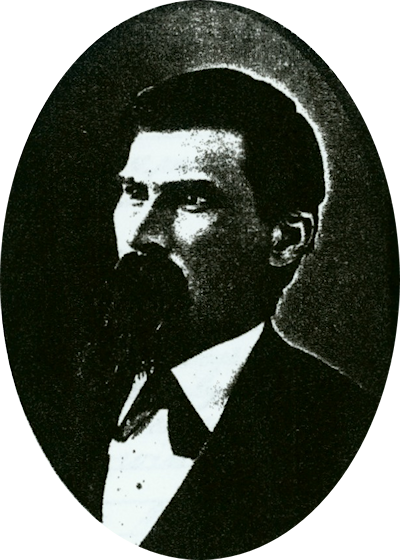 Page 36 - July 24, 1863 to September 18, 1863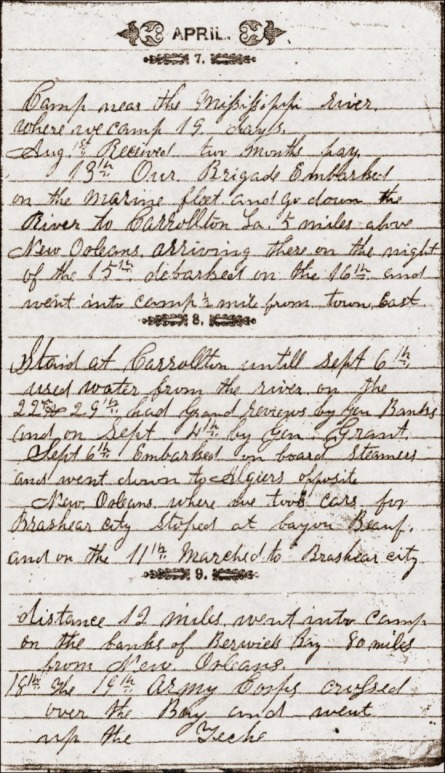 ...Camp near the Mississippi river, where we camp 19 days.
Aug. 1st Received two months pay.
13th. Our Brigade Embarked on the marine fleet and go down the River to Carrollton, La. 5 miles above New Orleans arriving there on the night of the 15th. debarked on the 16th and went into camp 1/2 mile from town east. Staid at Carrollton untill Sept 6th. used water from the river. on the 22nd & 29th had Grand reviews by Gen. Banks and on Sept 4th by Gen. Grant.
Sept 6th Embarked on board steamers and went down to Algiers opposite New Orleans where we took cars for Brashear city (Morgan City, La.). Stoped at bayou Beauf (Bayou Boeuf) and on the 11th marched to Brashear city distance 12 miles. went into camp on the banks of Berwick Bay 80 miles from New Orleans.
18th The 19th Army Corps crossed over the Bay and went up the Teche.