Diary of Peter J. Perrine
Private, Company C
September 20, 1861 to July 4, 1864
Web Author's Notes:
The following image was submitted to this website by a donor. The transcription, below, is by the web author and reflects the actual diary text as accurately as possible.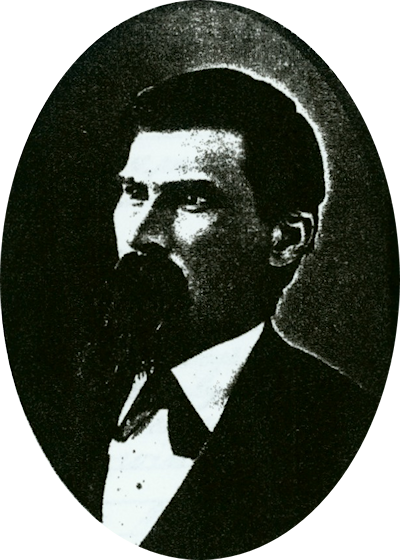 Page 34 - June 26 1863 to July 8, 1863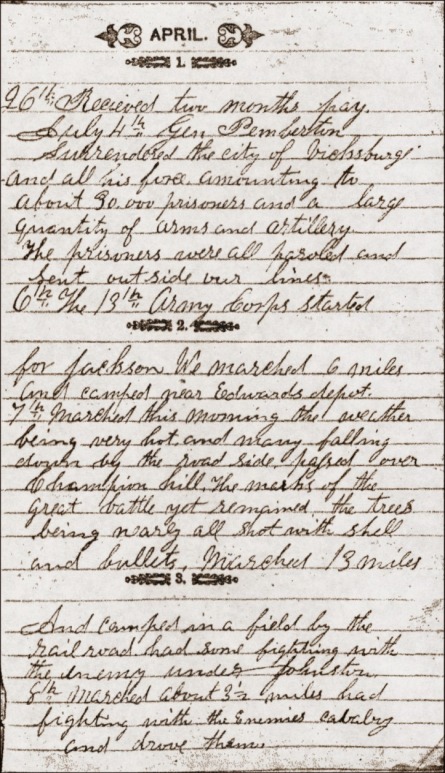 26th. Received two months pay.
July 4th. Gen Pemberton Surrendered the city of Vicksburg and all his force amounting to about 30,000 prisoners and a large quantity of arms and artillery. The prisoners were all paroled and sent outside our lines.
6th. The 13th Army Corps started for Jackson. We marched 6 miles and camped near Edwards depot.
7th. Marched this morning the weather being very hot and many falling down by the road side. Passed over Champion hill. The marks of the great battle yet remained the trees being nearly all shot with shell and bullets. Marched 13 miles And camped in a field by the rail road. had some fighting with the enemy under Johnston.
8th. Marched about 3 1/2 miles. had fighting with the enemies cavalry and drove them