Diary of Peter J. Perrine
Private, Company C
September 20, 1861 to July 4, 1864
Web Author's Notes:
The following image was submitted to this website by a donor. The transcription, below, is by the web author and reflects the actual diary text as accurately as possible.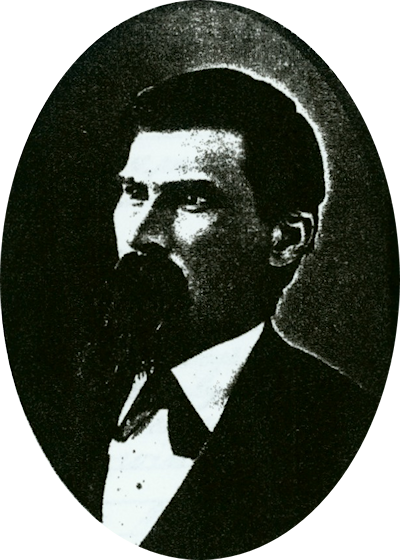 Page 33 - May 18, 1863 to June 24, 1863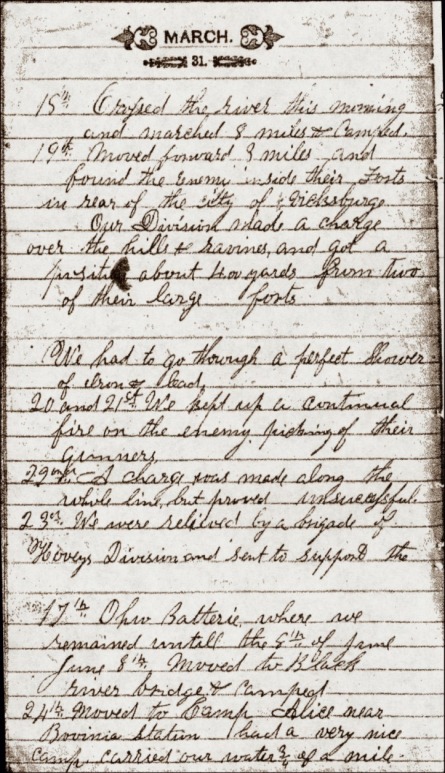 18th. Crossed the river this morning and marched 8 miles & Camped.
19th. Moved forward 3 miles and found the enemy inside their Forts in rear of the city of Vicksburg. Our Division made a charge over the hills & ravines, and got a position about 400 yards from two of their large forts. We had to go through a perfect Shower of iron & lead.
20 and 21st. We kept up a continual fire on the enemy picking of their gunners.
22nd. A charge was made along the whole line but proved unsuccessful.
23rd. We were relieved by a brigade of Hoveys Division and sent to support the 17th Ohio Batterie where we remained untill the 8th of June.
June 8th. Moved to Black river bridge & camped.
24th. Moved to Camp Alice near Bovinia Station. had a very nice camp. carried our water 3/4 of a mile.