Diary of Peter J. Perrine
Private, Company C
September 20, 1861 to July 4, 1864
Web Author's Notes:
The following image was submitted to this website by a donor. The transcription, below, is by the web author and reflects the actual diary text as accurately as possible.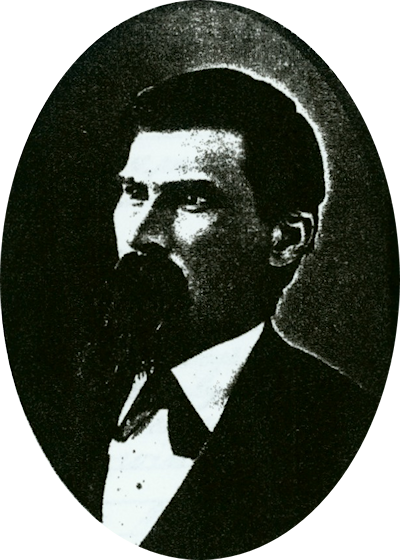 Page 32 - May 16, 1863 to May 17, 1863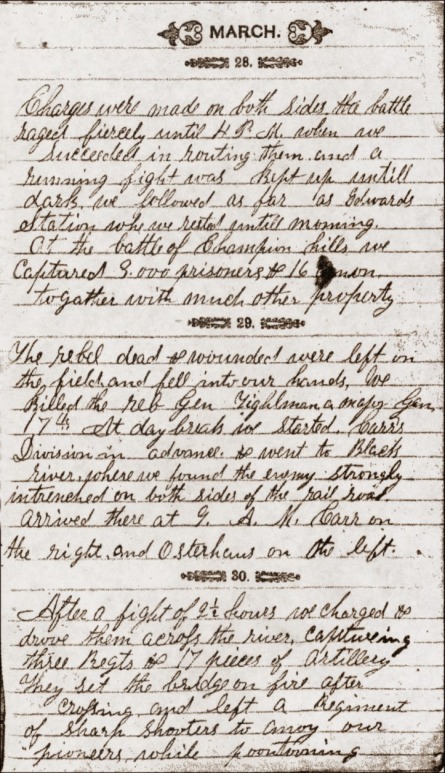 Charges were made on both sides. the battle rages fiercely until 4 P.M. when we succeeded in routing them and a running fight was kept up untill dark. we followed as far as Edwards (where) we rested until morning. At the battle of Champion hills we Captured 3,000 prisoners & 16 canon together with much other property. The rebel dead & wounded were left on the field and fell into our hands. We killed the reb Gen Tighlman (Tilghman) a major Gen.
17th. At day break we started. Carr's Division in advance & went to Black river where we found the enemy strongly intrenched on both sides of the rail road. Arrived there at 9 A.M. Carr on the right and Osterhaus on the left. After a fight of 2 1/2 hours we charged & drove them across the river, capturing three Regts & 17 pieces of artillery. They set the bridge on fire after crossing and left a Regiment of sharp shooters to annoy our pioneers while poontooning