Diary of Peter J. Perrine
Private, Company C
September 20, 1861 to July 4, 1864
Web Author's Notes:
The following image was submitted to this website by a donor. The transcription, below, is by the web author and reflects the actual diary text as accurately as possible.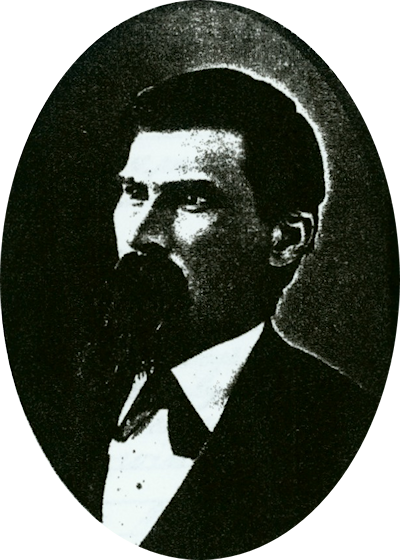 Page 31 - May 14, 1863 to May 16, 1863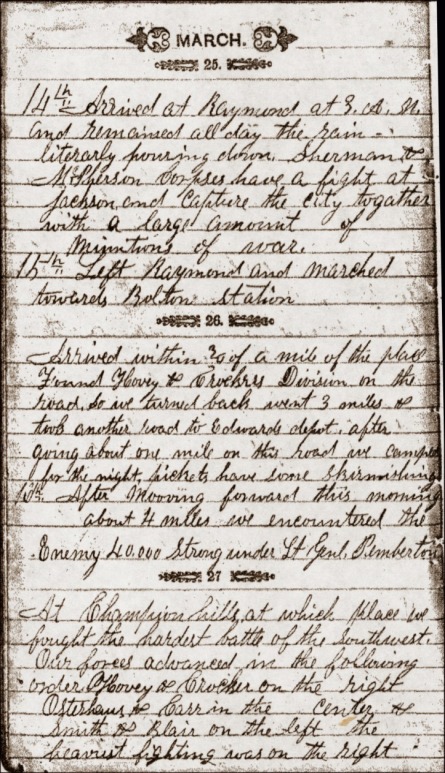 14th. Arrived at Raymond at 3 A.M. and remained all day the rain literarly pouring down. Sherman & McPherson corpses have a fight at jackson and capture the city together with a large amount of munitions of war.
15th. Left Raymond and marched towards Bolton Station. Arrived within 3/4 of a mile of the place. Found Hovey & Crockers Division on the road, so we turned back went 3 miles & took another road to Edwards depot. After going about one mile on this road we camped for the night. Pickets have some skirmishing.
16th. After mooving forward this morning about 4 miles we encountered the enemy 40,000 Strong under Lt. Genl. Pemberton. At Champion hills at which place we fought the hardest battle of the Southwest Our forces advanced in the following order Hovey & Crocker on the right Osterhaus & Carr in the center & Smith & Blair on the left the heaviest fighting was on the right.