Diary of Peter J. Perrine
Private, Company C
September 20, 1861 to July 4, 1864
Web Author's Notes:
The following image was submitted to this website by a donor. The transcription, below, is by the web author and reflects the actual diary text as accurately as possible.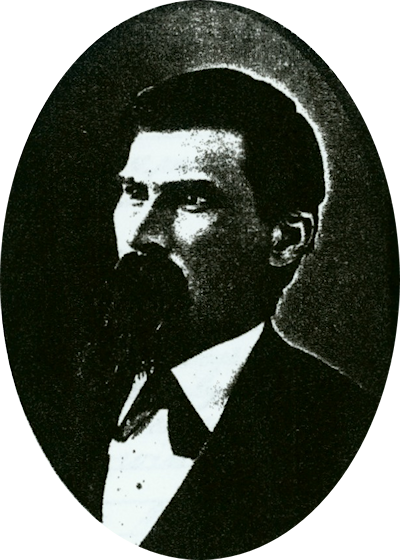 Page 2 - September 20, 1861 to November 26, 1861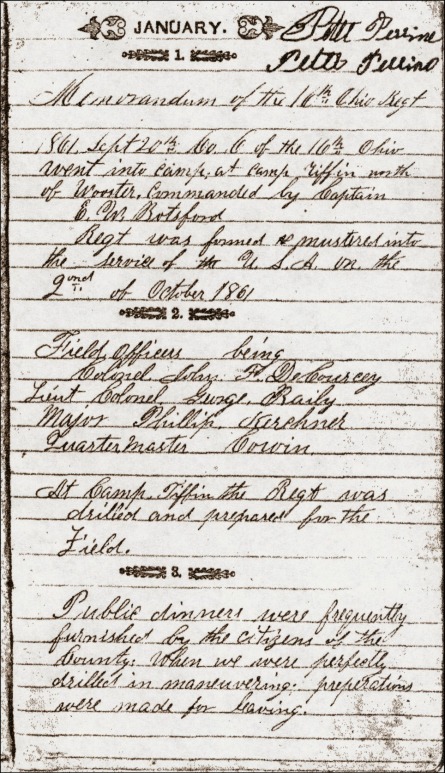 Memorandum of the 16th Ohio Regt
1861, Sept 20th, Co. C of the 16th Ohio went into camp at Camp Tiffin north of Wooster. Commanded by Capt. E. W. Botsford. Regiment was formed and musterd into the into the service of the U. S. A. on the 2nd of October 1861.
Field Officers being
Colonel John F. DeCoursey
Lieut. Colonel George Baily
Major Phillip Kershner
Quartermaster Cowan
At Camp Tiffin the Regt was drilled and prepared for the field.
Public dinners were frequently furnished by the citizens of the County. When we were perfectly drilled in maneuvering preparations were made for leaving.