Diary of Peter J. Perrine
Private, Company C
September 20, 1861 to July 4, 1864
Web Author's Notes:
The following image was submitted to this website by a donor. The transcription, below, is by the web author and reflects the actual diary text as accurately as possible.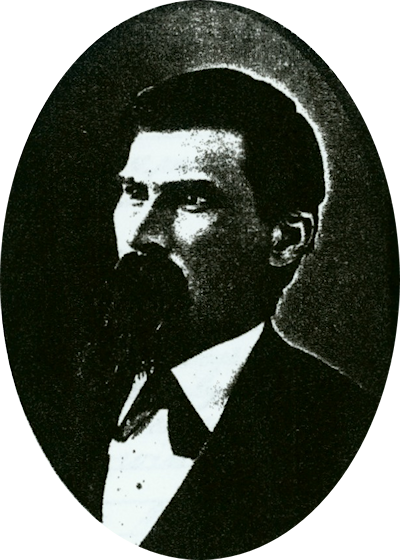 Page 29 - April 28, 1863 to May 1, 1863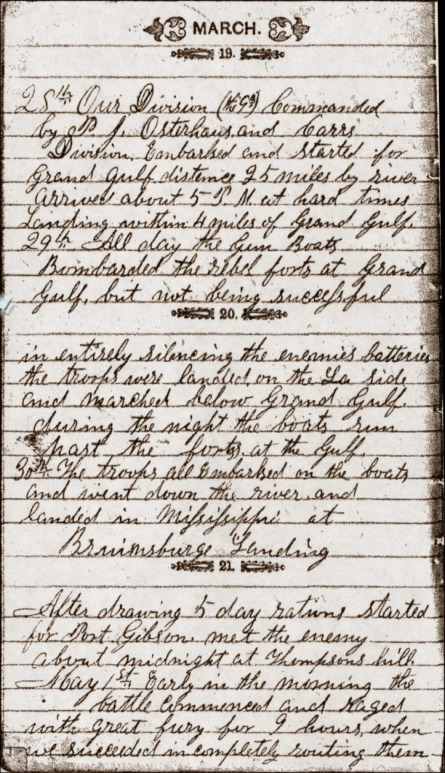 28th. Our Division (the 9th) Commanded by P. J. Osterhaus and Carr's Division embarked and started for Grand Gulf distance 25 miles by river. Arrived about 5 P.M. at hard times Landing within 4 miles of Grand Gulf.
29th. All day the Gun Boats Bombarded the rebel forts at Grand Gulf but not being successful in entirely silencing the enemies batteries the troops were landed on the La side and marched below Grand Gulf. during the night the boats run past the forts at the Gulf.
30th. The troops all embarked on the boats and went down the river and landed in Mississippi at Bruinsburg Landing. After drawing 5 day rations started for Port Gibson. met the enemy about midnight at Thompsons hill.
May 1st. Early in the morning the battle commenced and raged with great fury for 9 hours. when we succeeded in completely routing them