Diary of Peter J. Perrine
Private, Company C
September 20, 1861 to July 4, 1864
Web Author's Notes:
The following image was submitted to this website by a donor. The transcription, below, is by the web author and reflects the actual diary text as accurately as possible.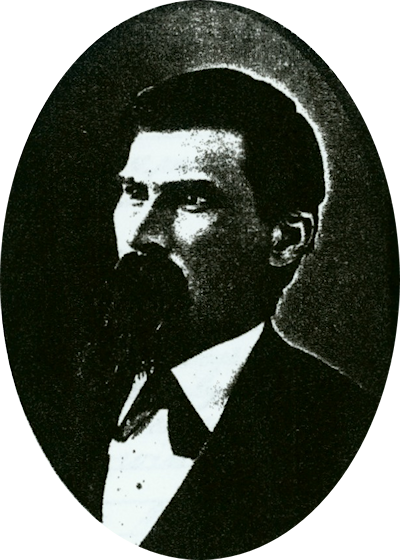 Page 28 - April 13, 1863 to April 28, 1863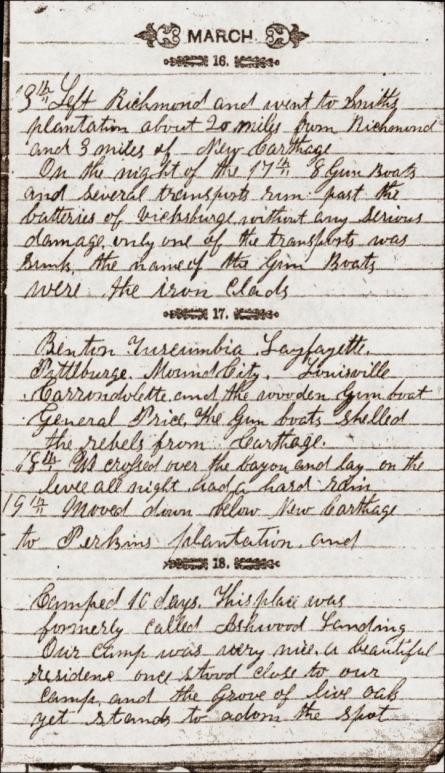 13th Left Richmond and went to Smith's plantation about 20 miles from Richmond and 3 miles of New Carthage On the night of the 17th 8 Gun Boats and several transports run past the batteries of Vicksburg without any serious damage. only one of the transports was sunk. the name of the Gun Boats were the iron Clads Benton, Tuscumbia, Lafayette, Pittsburge, Mound City, Louisville, Carrondolette and the wooden gunboat General Price. The Gun Boats shelled the rebels from Carthage.
18th. We crossed over the bayou and lay on the levee all night. had a hard rain.
19th. Moved down below New Carthage to Perkins plantation and camped 10 days. This place was formerly called Ashwood Landing. Our camp was very nice. A beautiful residence once stood close to our camp and the grove of live oaks yet stands to adorn the spot.