Diary of Peter J. Perrine
Private, Company C
September 20, 1861 to July 4, 1864
Web Author's Notes:
The following image was submitted to this website by a donor. The transcription, below, is by the web author and reflects the actual diary text as accurately as possible.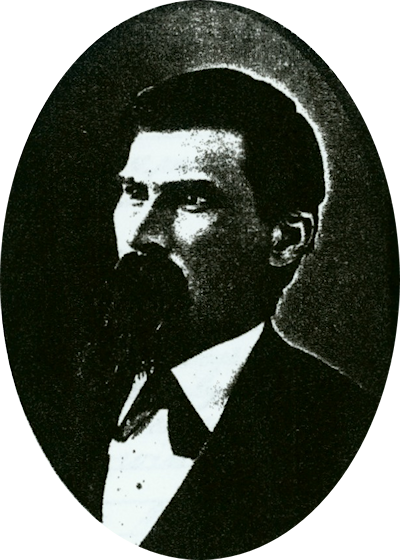 Page 27 - January 21, 1863 to April 12, 1863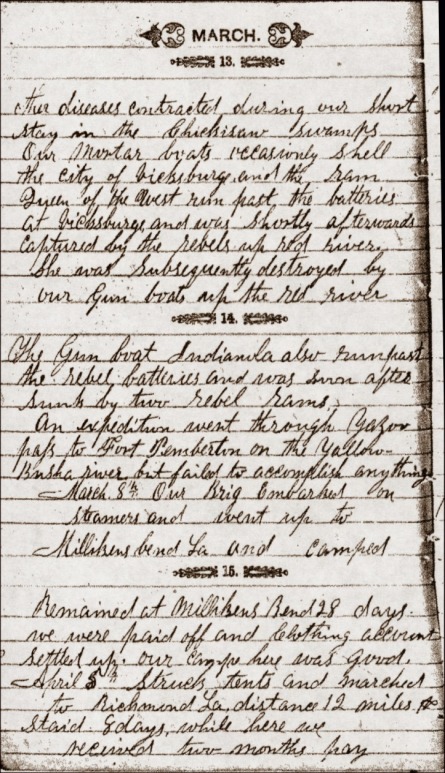 ...and other diseases contracted during our short stay in the Chickasaw swamps. Our mortar boats occasionly shell the city of Vicksburg and the ram Queen of the West run past the batteries at Vicksburg and was shortly afterwards captured by the rebels up red river. She was Subsequently destroyed by our Gun boats up the red river. The Gun boat Indianola also run past the rebel batteries and was soon after sunk by two rebel rams. An expedition went through Yazoo pass to Fort Pemberton on the Yallowbusha river but failed to accomplish anything.
March 8th. Our Brig embarked on Steamers and went up to Millikens bend La and camped. Remained at Millikens Bend 28 days. we were paid off and clothing account settled up. our camp here was good.
April 5th. Struck tents and marched to Richmond La. distance 12 miles & staid 8 days. while here we received two months pay