Diary of Peter J. Perrine
Private, Company C
September 20, 1861 to July 4, 1864
Web Author's Notes:
The following image was submitted to this website by a donor. The transcription, below, is by the web author and reflects the actual diary text as accurately as possible.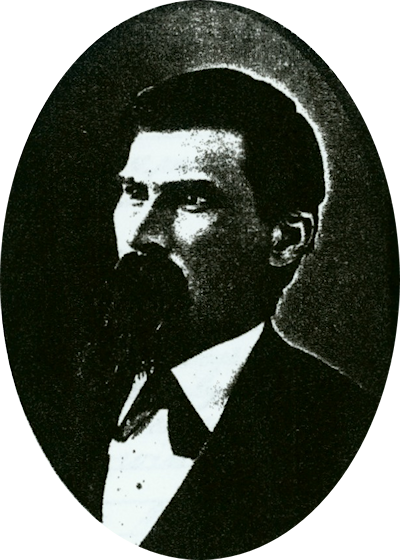 Page 26 - January 11, 1863 to January 21, 1863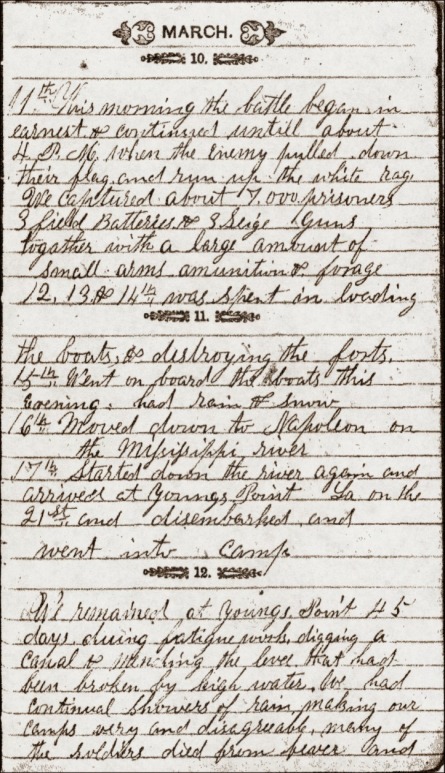 11th. This morning the battle began in earnest & continued untill about 4 P.M. when the enemy pulled down their flag and run up the white rag. We captured about 7,000 prisoners, 3 field Batteries & 3 Seige guns together with a large amount of small arms amunition & forage.
12, 13th, 14th. was spent in loading the boats, & destroying the forts.
15th. Went on board the boats this evening. had rain & snow.
16th. Moved down to Napoleon on the Mississippi river.
17th. Started down the river again and arrived at Young's Point La on the 21st and disembarked and went into camp. We remained at Youngs Point 45 days duing fatigue works, digging a canal & mending the levee that had been broken by high water. We had continual showers of rain making our camps very and disagreeable. many of the soldiers died from fever and...