Diary of Peter J. Perrine
Private, Company C
September 20, 1861 to July 4, 1864
Web Author's Notes:
The following image was submitted to this website by a donor. The transcription, below, is by the web author and reflects the actual diary text as accurately as possible.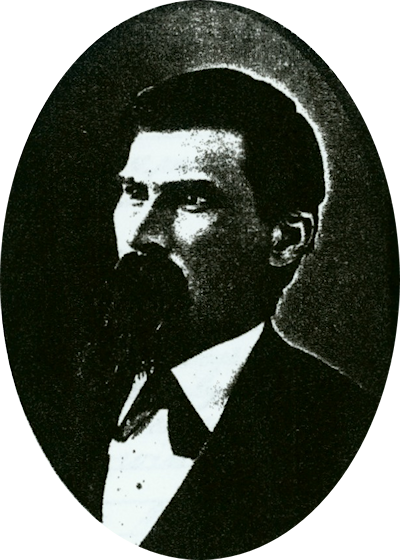 Page 25 - December 31, 1862 to January 10, 1863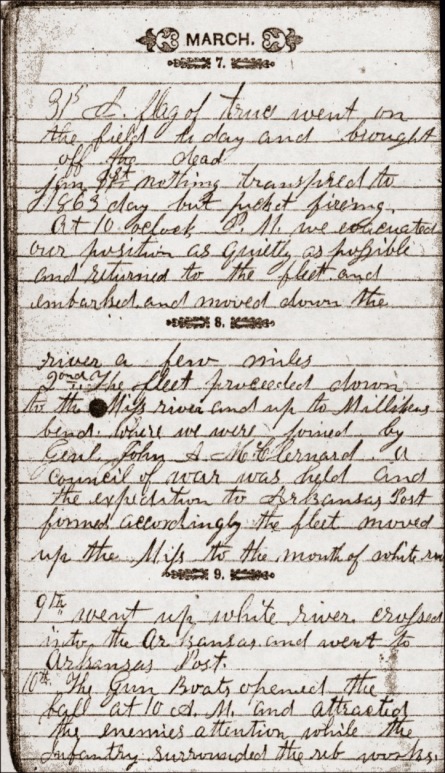 31st. A flag of truce went on the field to day and brought off the dead.
jan 1st 1863. nothing transpired today but picket firing. At 10 oclock P.M. we evacuated our position as quietly as possible and returned to the fleet and embarked and moved down the river a few miles.
2nd. The fleet proceeded down to the Miss river and up to Millikens bend where we were joined by Genl. John A. McClernard. A council of war was held and the expedition to Arkansas Post formed accordingly. the fleet moved up the Miss to the mouth of the white river.
9th. went up white river. crossed into the Arkansas and went to Arkansas Post.
10th. The Gun Boats opened the ball at 10 A.M. and attracted the enemies attention while the Infantry surrounded the reb works.